Polishing aluminum
The way to restore dull aluminum and protect it from further deterioration
Van Geenen regularly receives aluminum materials that need to be ground and polished. Aluminum grinding and polishing is the way to restore dull aluminum and protect it from further deterioration or when a high degree of gloss is required for aesthetic or technical reasons. Aluminum that comes from the factories is often still rough and not attractive. Beautiful results can be achieved by applying a grinding and/or polishing operation.
A lot of aluminum is used in machine and equipment construction because of its good machinability and light weight. After turning and milling, it still contains many machining tracks that need to be removed, and then work towards the final finish. This can be ground, but also polished or brushed. Combining aluminum polishing with colors is a favorite.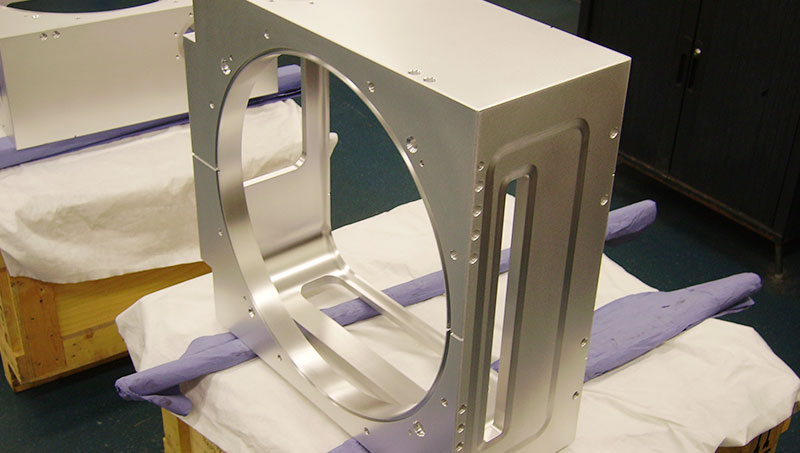 Fig. 1 A process chamber for the semiconductor industry, which was milled from a solid block by our customer. Van Geenen has removed these processing traces and the surfaces are provided with a beautiful, even, directionless brush finish. In addition, O-rings have been fitted that serve as a sealing surface. The products are ready to be cleaned and packaged under cleanroom conditions.
A lot of aluminum is used in the facade industry because of its light weight, in fact always anodized. This to create a hard, wear-resistant layer that increases the corrosion resistance and protects the aluminum against external influences, so that it stays beautiful for longer. This anodizing can be combined with, among other things, polishing, grinding and brushing. In addition to the many color anodizations, one can also opt for a natural, clear anodization layer in combination with a highly polished aluminum sheet. Cassettes are made from these mirrored, polished aluminum sheets, which are then anodized. A "satin-gloss" facade is then built up from these cassettes and creates impressive effects.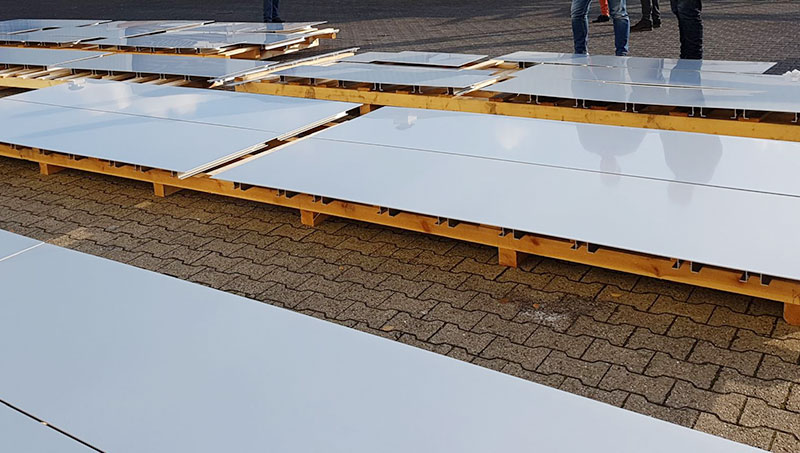 Fig. 2 These aluminum panels have been polished by Van Geenen. They are then clear anodized and this beautiful, soft shine with a slightly reflective effect is created.
As mentioned, aluminum is a popular type of material because it is very strong despite its light weight. The aircraft industry uses a lot of aluminum and titanium, mainly for these properties. It is easy to provide with a protective layer, but a lot is also possible from an aesthetic point of view. Polishing aluminum is one of the options, and is therefore often used. It can be edited well, provided one knows what to look for. The materials should be pre-grinded step-by-step with the correct grit sizes, whereby the aluminum must not become too hot. Once the aluminum has been properly prepared, it can be polished to achieve a mirrored, glossy look.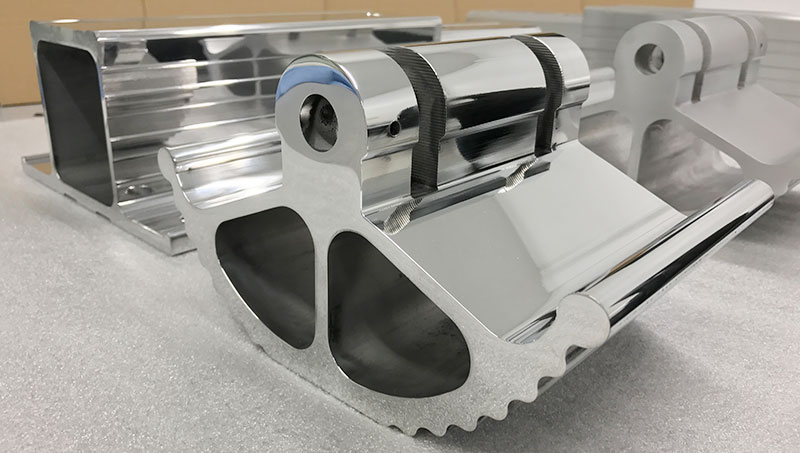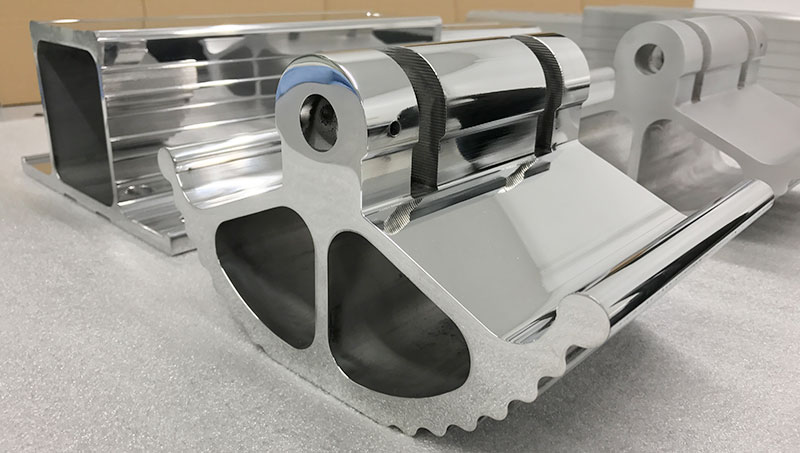 Fig. 3 In this photo you see a milled aluminum part, which has been finely ground + polished by Van Geenen.
General information Aluminum Polishing
Polished aluminum is one of the most popular polished metals in various industries due to its superior weight reduction compared to steel combined with its cost effectiveness. Polished aluminum is very light while maintaining high strength capabilities. Polishing aluminum is a very delicate process, because the material is sensitive and it comes down to the craftsmanship of the employee. Attention to detail is therefore very important in the aluminum polishing process.
Manual and/or machine polishing aluminum
Each product that arrives at Van Geenen is given a unique assessment that determines which route the product will follow. Our team consists of skilled employees who can manually polish the aluminum in a traditional way. Manual aluminum polishing is therefore one of the routes that your product can follow, but machine aluminum polishing can also be chosen. Van Geenen B.V. has an extensive machine park that ensures the best finish when polishing aluminum. Usually the products follow both routes, namely manual and machine polishing. The combination of mechanical and manual ultimately ensures the best result.
Various aluminum polishing finishes
Polishing aluminum can be divided into different finishes. When a high degree of gloss is necessary for technical reasons, Van Geenen is the right partner for you as a partner in the high-gloss polishing of your materials. High-gloss polishing is a frequently used finish. This gives the aluminum a beautiful glossy finish with a clear mirror effect. With Mirror 8 you can go one step further. This is a super high-gloss polishing technique that provides a scratch-free and highly reflective finish. All our techniques guarantee a high degree of gloss and a beautiful finish.
Polishing aluminum at Van Geenen B.V.
We have many years of experience in the field of aluminum polishing. Due to the broad knowledge that we have acquired through our many years of experience, Van Geenen is the right choice when it comes to polishing aluminum. You will receive tailor-made advice from us and service comes first. Van Geenen is a team of expert professionals and we have modern machinery and tools at our disposal. In short, thanks to our knowledge and expertise in the field of aluminum polishing, we can realize almost anything for you.
Contact us
Would you like to have your aluminum polished by a specialist in the Netherlands? Please contact us directly. We stand for a perfect finish, high quality and an end result that meets all your wishes. You can reach us on telephone number +31 (0)548 – 543793, or send an e-mail to info@vangeenen.nl.