Precision grinding
Magnetic and non-magnetic materials
Cleanroom
It goes without saying that your product will leave our premises clean and completely wrapped in foil. For this purpose, Van Geenen has Cleaning baths, Ultrasonic baths and clean wrapping rooms at its disposal.
You can even take this a few steps further to clean products on a "high-tech level". Van Geenen also has a cleanroom and the necessary certificates.
Precision grinding large sheet metal
Flatness, thickness parameters, parallel, roughness values
In various sectors, the demand for precision sheet metal is high. For instance in the general construction of tanks and appliances. But with Van Geenen's precision grinding, a full-fledged alternative is now available. It has virtually no restrictions in size, due to the large vacuum table. This table can easily and firmly attach magnetic and non-magnetic materials.
It can also process materials that are known to be hard to grind. Such as titanium. Since it is highly flammable, it cannot be ground on dry grinders. With this wet grinding process, Van Geenen offers the solution for easily applying a finish and grinding at the exact thickness, for instance for the Aviation industry, where every gram counts. Precision grinding at Van Geenen is an efficient way to grind sheets that are rolled and delivered at a standard thickness by the factories, to the exact thickness necessary with extreme accuracy.
The machining grinding process is conducted with a sanding belt. In contrast to regular sanding machines, this sanding head does not follow the uneven structure of the sheet, but is instead fixed. The sheet is placed on the vacuum table and is treated with the sanding head until it is completely "topped off" and is equally thick everywhere. It is accurate up to 0.05 mm.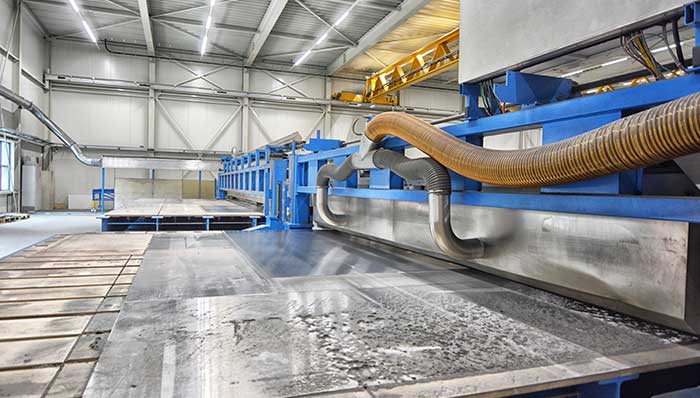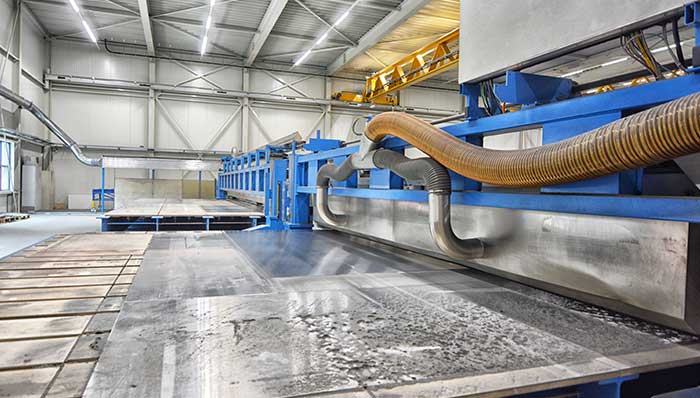 Sheet metal up to 16,000 x 6,000 mm

Long-belt Grinding machines

Sheet metal up to 14,000 x 2,000 mm

Wide-belt Grinding machines

Sheet metal up to 16,000 x 3,500 mm

Polishing machines

tubes, strips and sheet metal

grinding machine with 5 heads

Most diverse blades

Wide-belt machines