Van Geenen: Hand in Hand with Architecture
Published on: 28 June 2023, Rijssen
Architects, product designers, and designers are increasingly using colored stainless steel. Until a few years ago, powder coating was often used, applying an organic coating to the surface to enhance the object's appearance. While this method may be suitable in some cases, it often falls short of meeting the requirements and desires of the client.
To bridge that gap, Van Geenen has focused on going the extra mile. They have explored how stainless steel can be processed to make it suitable for facades, interiors, and design projects. PVD coating and Nano-coating have proven to be the answer.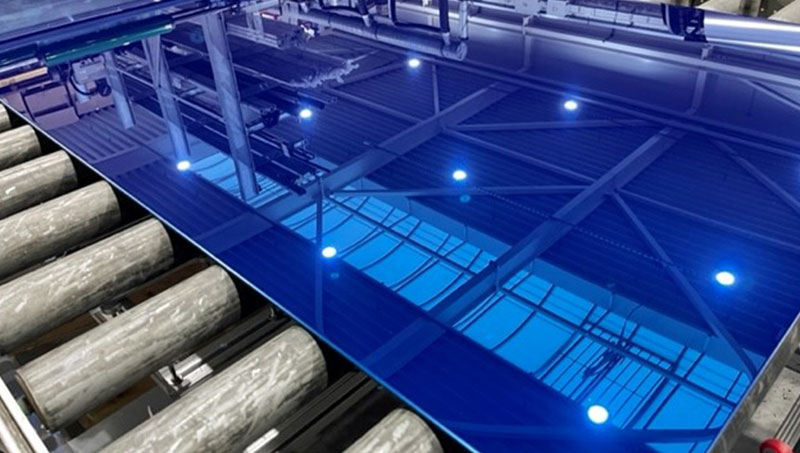 Fig. 1 Super Mirror No. 8 – Deep Blue nanoINOX AFP ETC 6,0 mm – In this photo, you can see a combination of a high-gloss polished sheet (Mirror 8) and a beautiful blue hue. The mirror-like shine is clearly visible due to the blue color, creating a spectacular effect. To provide protection, the AntiFingerprint and Easy-to-Clean layers have been applied to this coating.
PVD-coating
PVD (Physical Vapor Deposition) coating is highly suitable for creating brilliant designs, both for interior and exterior applications. This type of coating can be applied to various substrates, allowing PVD coating to be used on surfaces such as polished, brushed, or blasted finishes. It is available in stunning colors like Champagne, Gold, Copper, and Bronze, offering a truly exclusive look. Moreover, PVD coating, also known as Tin coating or titanium nitride, does not involve the use of environmentally harmful or toxic substances.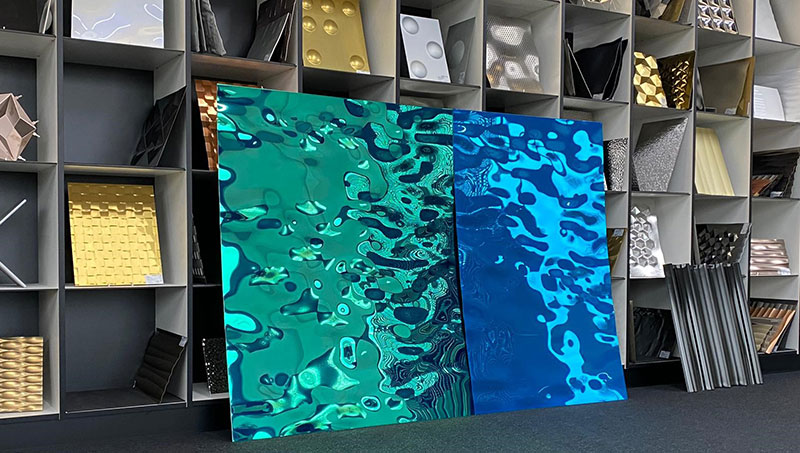 Fig. 2 Fluid Forming Mint Green Deep Blue 3 – It is possible to apply PVD and Nano coatings to flat sheets. However, it is also possible to apply these coatings to deformed sheets, resulting in visually stunning combinations. In the above photo, both types of coatings can be seen: in the background, the metallic colors applied through PVD coating, and in the foreground, two deformed sheets coated with Nano coating.
Nano coating
Since PVD coating is highly sought after but available in only a limited number of colors, Van Geenen has chosen to offer Nano coating as a complementary option. Nano coating, produced under the brand name nanoINOX®, is available in a wide range of color shades and designs. Moreover, during the production of nanoINOX®, properties such as color, hardness, corrosion resistance, transparency, and flexibility can be closely controlled.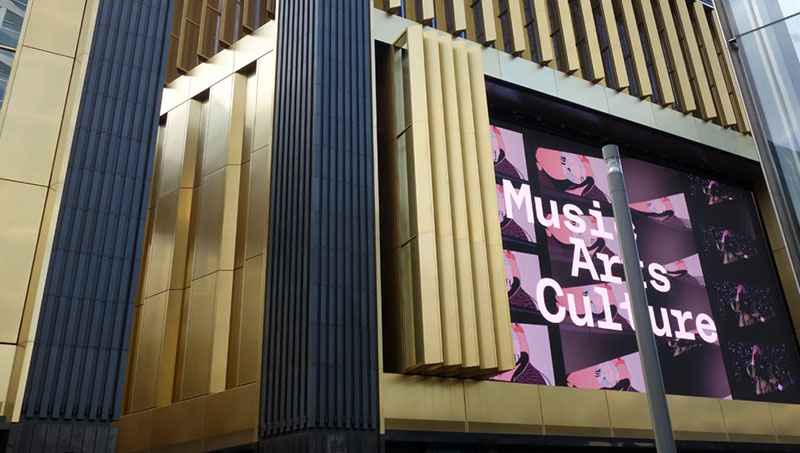 Fig. 3 HAIRLINE Gold TiN 1 – Sheets coated with PVD or Nano coatings are often used for cladding facades. For this particular project, elegant sheets with a gold-look have been delivered, for a very sophisticated appearance.
Nano coating sets itself apart by being produced based on SolGel technology. This technology includes features such as AntiFingerprint and Easy-to-Clean properties, making nanoINOX® even more attractive for architectural applications. Similar to PVD coating, Van Geenen's nano coating can be applied to various finishes, such as brushed, polished, and blasted. This coating also provides a highly exclusive look.
The future
Stainless steel has secured a permanent place in residential and commercial environments, both indoors and outdoors. Facades, stairs, cables, and ropes – stainless steel is now incorporated everywhere. As stainless steel itself has a rather plain color, Van Geenen extends a helping hand to architects with Nano and PVD coatings. With these coatings, available in stunning colors and finishes, architecture is ready for the future.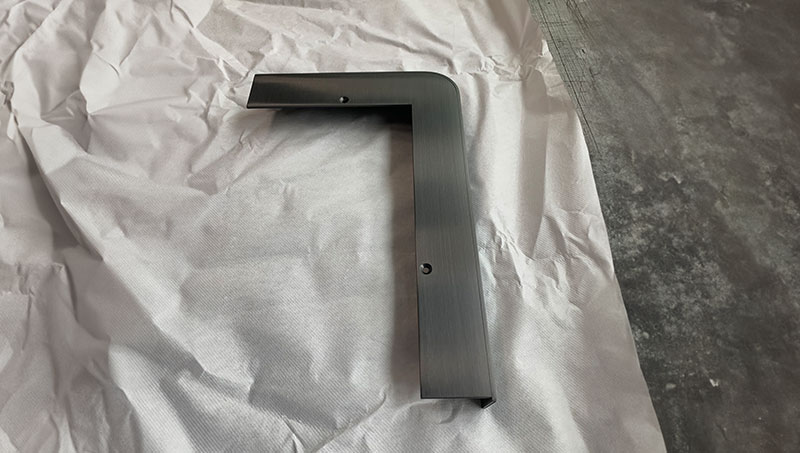 Fig. 4 Satin Brushed + PVD Black-Tin – Not all applications lend themselves to working directly with coated sheets. In fact, many products need to be manufactured first before they can be coated. Van Geenen has a machine specifically designed for applying a beautiful coating to finished products. In the above image, the corner profile was supplied by the customer and then processed by Van Geenen, creating a neat brushed texture and applying a black PVD coating.
All of this is done in collaboration with MirrorINOX GmbH & Co. KG, a German company with which Van Geenen has had a close and intensive partnership for many years. MirrorINOX and Van Geenen bring together the best of both worlds, particularly the professional possibilities in the realm of PVD and Nano coatings, which are significant additions to Van Geenen's portfolio. Regarding MirrorINOX's product range, Van Geenen is the official and exclusive partner for the BeNeLux region.
This article is taken from the fifth edition of ALURVS's online magazine. The entire magazine can be read here.