nanoINOX®
Special operations for special projects
Ground, polished or sandblasted finish
In lots different colours
In line with PVD, we produce Nano coatings under the brand name of nanoINOX®. In addition to being able to produce a large number of colour shades and designs, properties such as colour, hardness, corrosion and chemical resistance, transparency and flexibility (malleability) can also be monitored during production.
nanoINOX® is produced on the basis of SolGel technology with Antifingerprint & EasyToClean properties, and therefore simply has more added value compared to competing products. Nano coating and PVD coating are both techniques for colouring sheets and both have distinct advantages. The great advantage of Nano coating is that an additional functional layer can be applied which can create the so-called Lotus effect.
Why nanoINOX®?
Great advantages due to the different properties
The Antifingerprint & EasyToClean properties offer huge advantages. As the terms suggest, no fingerprints are left behind and dirt is easy to clean. This is because of the Lotus effect. Surfaces coated with nanoINOX® have a top layer that dirt cannot attach to. This is similar to what happens on the leaves of a lotus flower; dirt landing on the leaf cannot stick to it, it "beads" off it, as it were, or it is very easy to remove because it stays on the surface and is not absorbed.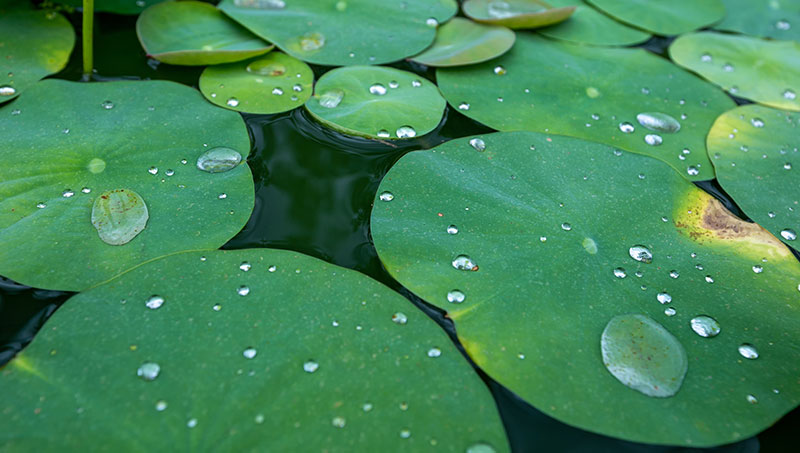 Fig. 1 Lotus effect due to nanoINOX® Antifingerprint & EasyToClean.
There are many different base sheets to choose from, such as the 2B sheet, the 2R/BA sheet, but also ground, brushed or polished, sandblasted, profiled sheets such as the 5 or 6 WL sheets, etc. So the choice is already vast here, and then you can select a colour of your choice. Together with mirrorINOX GmbH & Co. KG, Van Geenen already offers a vast selection of colours, but customers can also create personalised colour shades, entirely according to the wishes of the architect or designer.
A few unique examples, colours that are now standard in the range
CLEAR nanoINOX® (transparent)
Champagne Classique nanoINOX®
Gold Rosé nanoINOX®
Abyss Black nanoINOX®
Black Matt nanoINOX®
Black Electrum nanoINOX®
Blue Electrum nanoINOX®
Green Electrum nanoINOX®
White nanoINOX®
uniqueSURPHACE®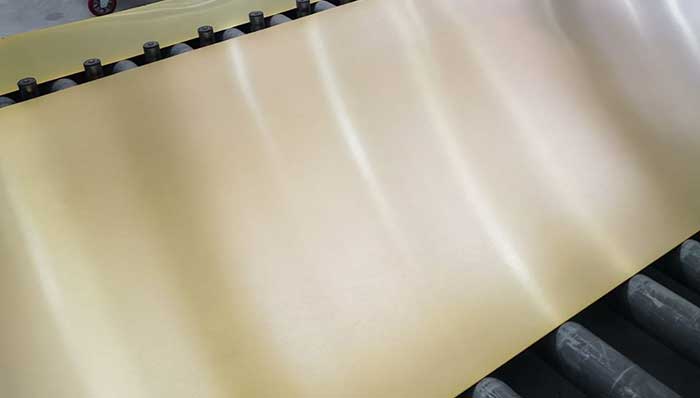 Sheet metal up to 16,000 x 6,000 mm

Long-belt Grinding machines

Sheet metal up to 14,000 x 2,000 mm

Wide-belt Grinding machines

Sheet metal up to 16,000 x 3,500 mm

Polishing machines

tubes, strips and sheet metal

grinding machine with 5 heads

Most diverse blades

Wide-belt machines