The Review of September – Exhibitions and guided tours
Published on: 5 October 2022, Rijssen
In this column we look back every month at the previous month. We highlight one of the highlights and go into it a little deeper. A great project, a new machine or a special event; this is the September Flashback. At Van Geenen, the month of September was mainly dominated by networking, socializing and meeting new and existing customers and connections.

ESEF Maakindustrie Utrecht
The month kicked off in Utrecht, where we could be found together with Galvano Hengelo at the ESEF Maakindustrie 2022, the renowned trade exhibition in the Jaarbeurs, which is combined with the well-known Technishow. After a period in which we were unable or hardly able to meet our customers due to the coronavirus, it was very nice to be back at the fair.
During the four-day exhibition, which took place right after the summer holidays, we had the chance to meet existing and new customers and connections. It was four successful days and we would like to thank everyone who made the effort to stop by our stand.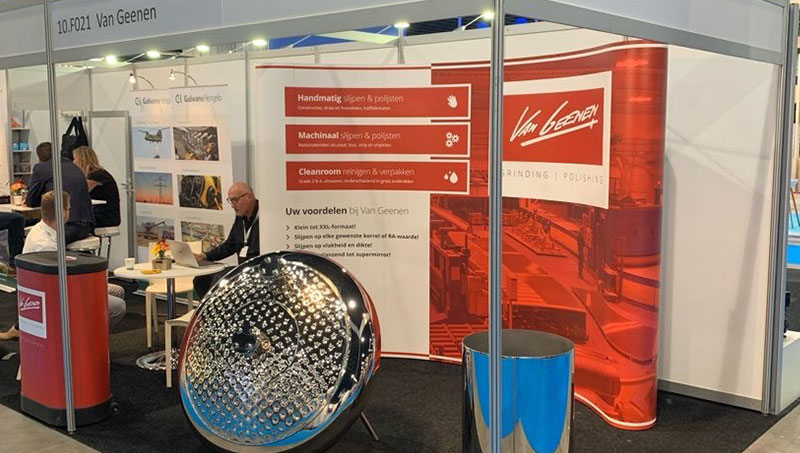 Fig. 1 ESEF 2022 – Van Geenen
Stainless Steel World 2022
After kicking off the month with an exhibition, September ended the same way. In Maastricht, that is, where we could be found for three days at Stainless Steel World 2022. We did this with our German partner company mirrorINOX GmbH & Co. KG, about which you can read more on our Architecture page.
During Stainless Steel World 2022, we were able to tell many interested visitors about our cooperation with mirrorINOX GmbH & Co. KG, as well as about our latest specialization; precision grinding. We would also like to thank all visitors to SSW 2022 for coming to stand E78.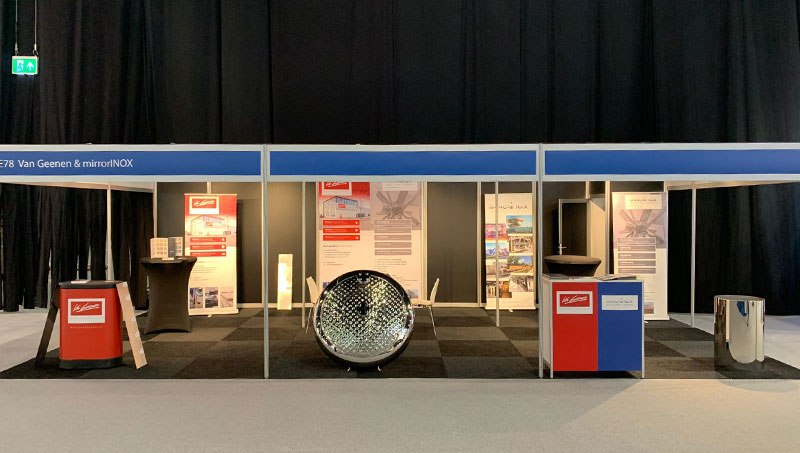 Fig. 2 Stainless Steel World – Van Geenen
Behind the scenes at Van Geenen
At our own premises in Rijssen, we also welcomed quite a few people during the month of September. Several members of the Koninklijke Metaalunie came by to take a look behind the scenes at Van Geenen. After a presentation by our director, Bart van Geenen, the participants were shown around our company.
New contacts were made, good questions were asked and the activities of Van Geenen were discussed in depth. In short: it was a successful afternoon. It was concluded at the new Kampus in Rijssen, which included the annual meeting of Koninklijke Metaalunie District Oost and a networking dinner.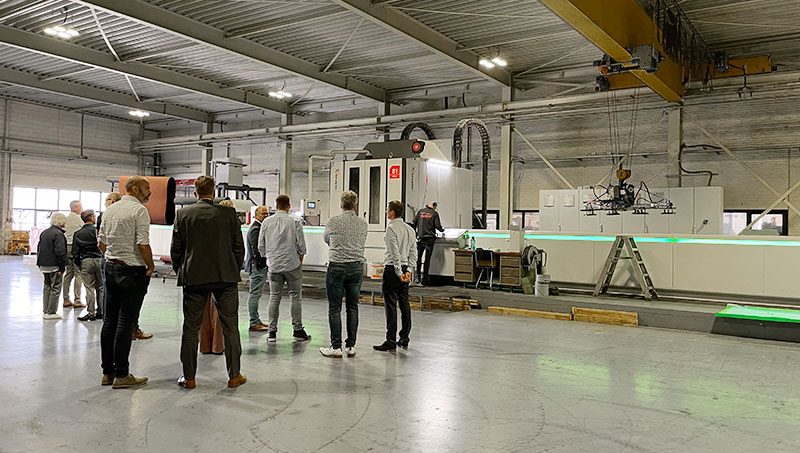 Fig. 3 Guided tour – van Geenen.