The Review of July – XXL plate grinding at Van Geenen
Published on: 4 August 2022, Rijssen
In this column we look back every month at the previous month. We highlight one of the highlights and go into it a little deeper. A great project, a new machine or a special event; this is the July Flashback.
Grinding and polishing stainless steel sheets is part of our daily work, but sometimes sheets come in that draw attention. This was the case recently, when a truck drove in with two very large plates in the trailer. From the outside, the cargo looked quite normal, until the trailer was 'bared' and the cargo became visible: two sheets measuring 10410 x 3450 x 27 millimeters.
Plates with these dimensions are typically used by tank builders. The large dimensions mean that less welding is required. For our machines and employees this means that they are extra challenged.
Unloading XXL plates
Unloading these large stainless steel sheets immediately provided quite a challenge. With a weight of 8,000 kg each, and therefore a total weight of 16,000 kg, two overhead cranes had to be used to get the plates off the trailer. After some puzzling, a construction was devised in which the heavy plates could be lifted. With a lot of patience the plates were removed from the trailer and put in place.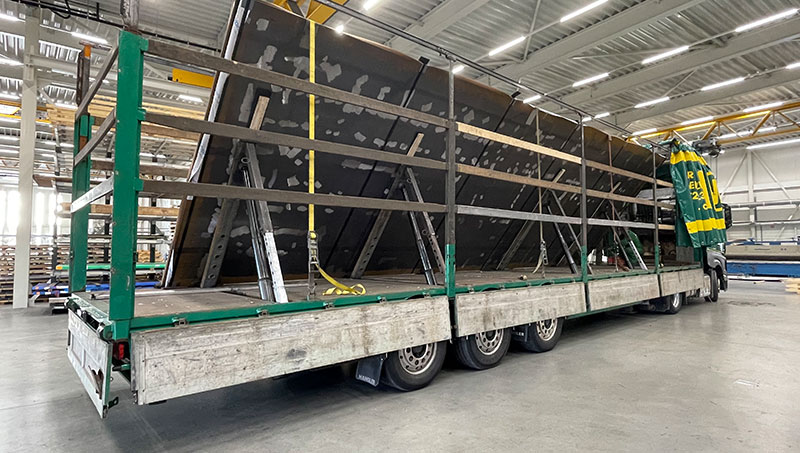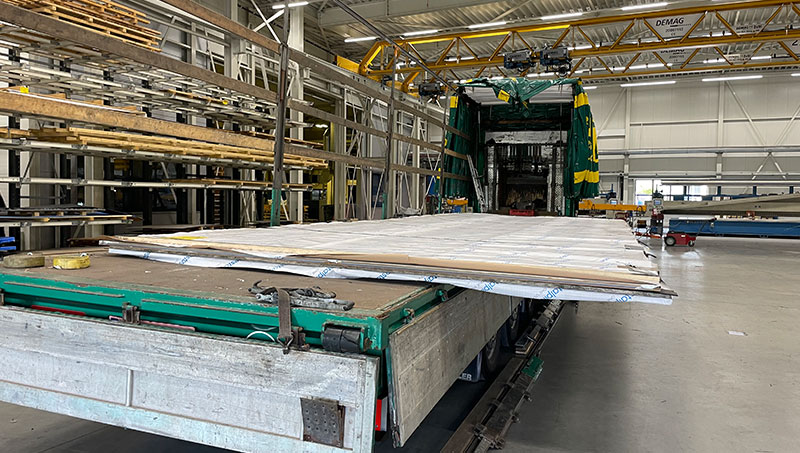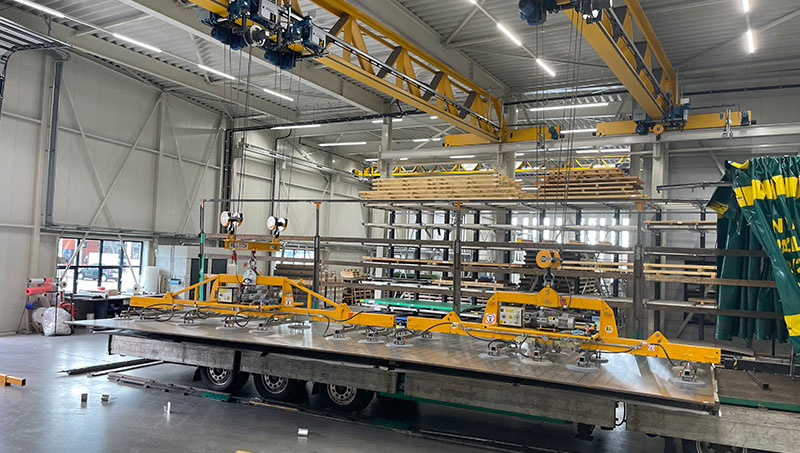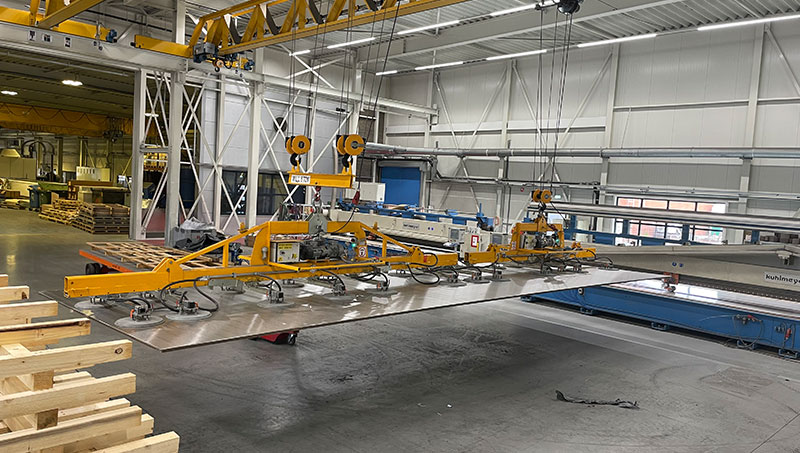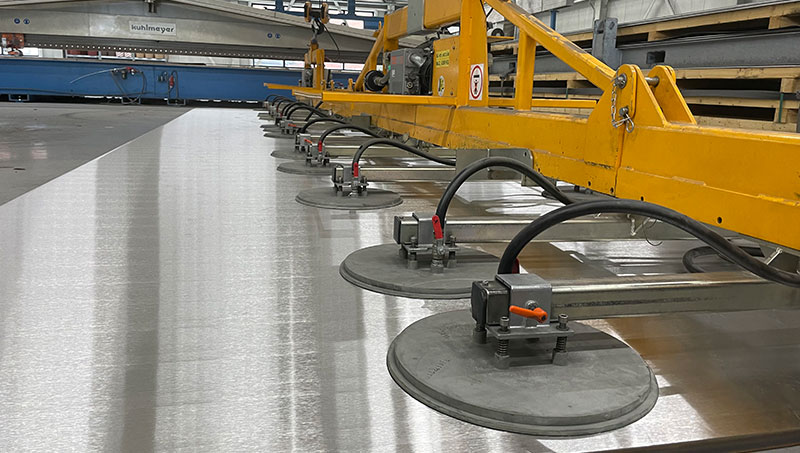 Grinding large stainless steel plates
Grinding these large stainless steel plates requires great accuracy, both from our machine and from our employees. The smallest deviation can have a major impact on the final result. The sheets were ground on our 12-meter long grinding machine. The big stainless steel sheets lay for days on the grinding machine, but the patience was rewarded. The result was exactly what the customer wanted: a roughness value below RA 0.2μm. This was of course thanks to the expertise of our employees.
Foiling large plates
Whereas we normally foil sheets mechanically, the foiling of these large sheets had to be done by hand. The sheets simply did not fit under the foil machine. Folding these sheets must be done extremely accurately, since the 8 tonne sheet has to be lifted with a vacuum lifter. At the smallest fold the vacuum will refuse, so this must be avoided. Although the foiling took several hours in total, the result was worth it.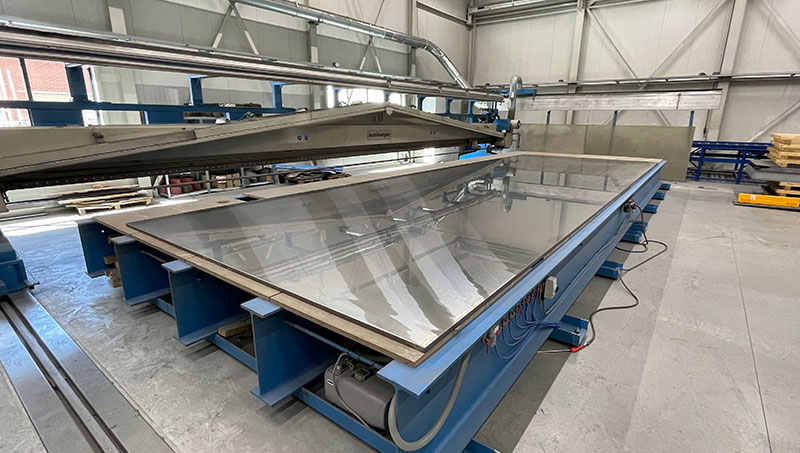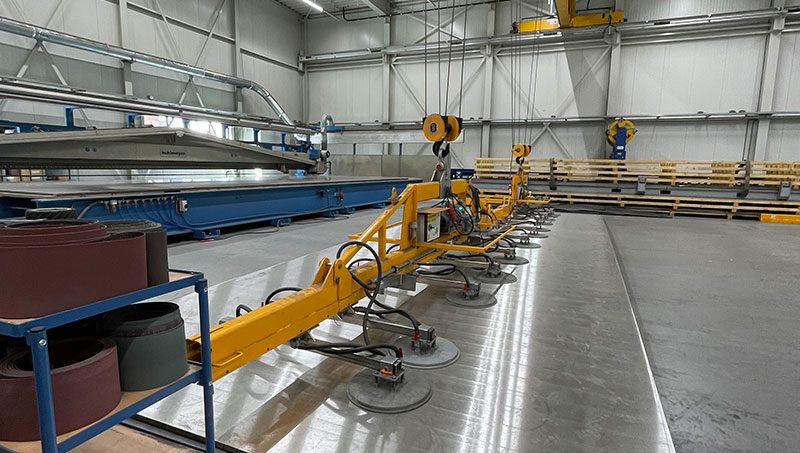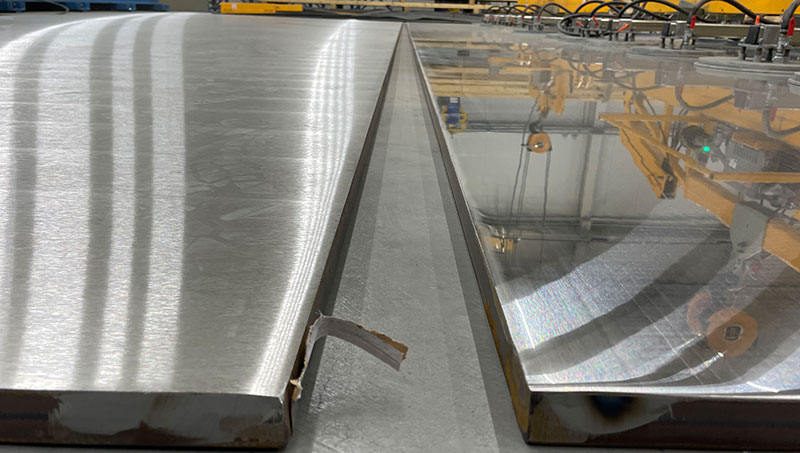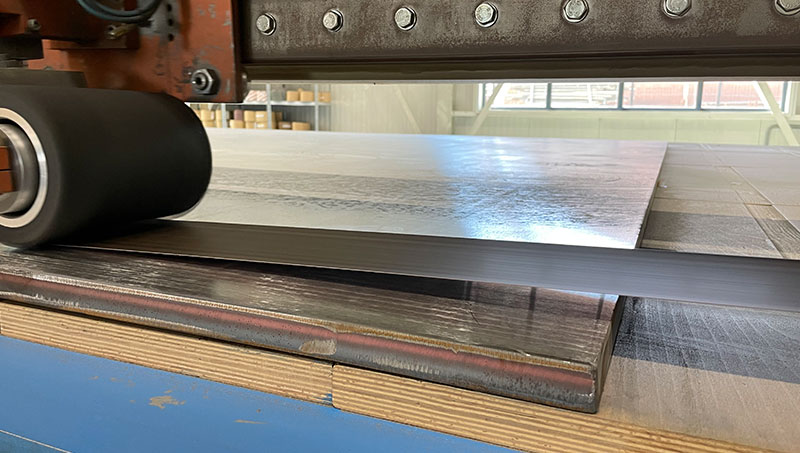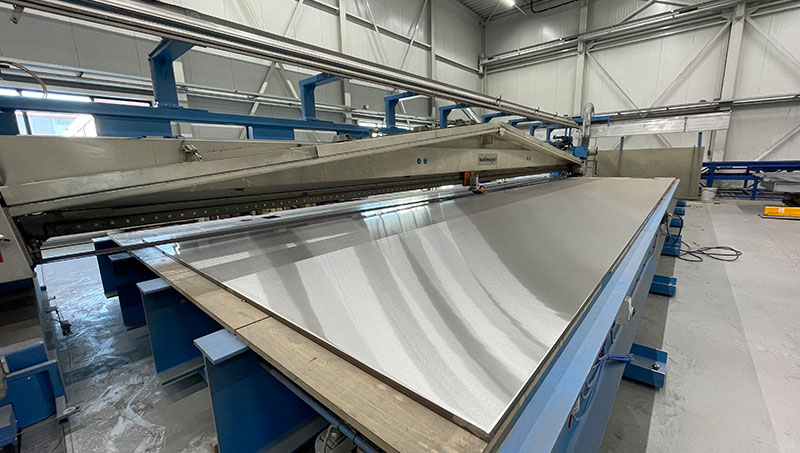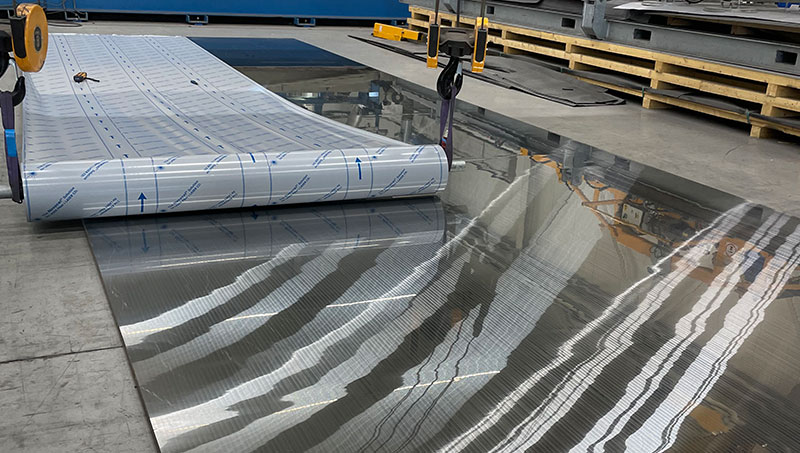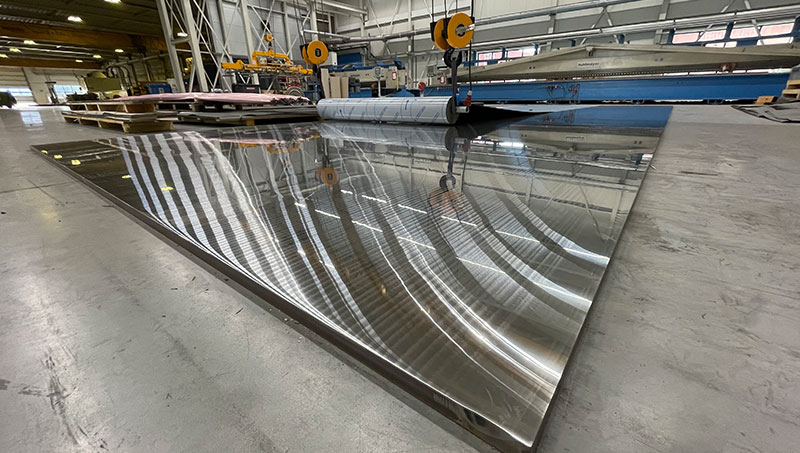 Loading the large stainless steel plates
Finally, the grinded sheets had to be picked up by the transporter who would return them to our customer. Due to the necessary experience we had gained in hoisting the XXL plates, the loading went a lot faster than the unloading. The truck used for the transport caused a lot of attention; it was an open trailer on which the sheets were transported at an angle.