Stainless steel sheets
An important component in metal construction
The use of stainless-steel sheets is a central aspect of the metal construction sector.​ Large stainless-steel tanks, machines and structures consist primarily of polished stainless-steel sheets.​ That is why it is paramount to choose the right kind of stainless steel.​
When selecting stainless steel, several factors are at play.
Which type of stainless steel best suits your needs?
Which production method is used? And what is its resultant finish?
What are my visual and technical requirements (Ra Rz value)? How much do these factors impact selecting the right type of stainless steel and accompanying
treatment?
This section examines the three points mentioned above in greater detail.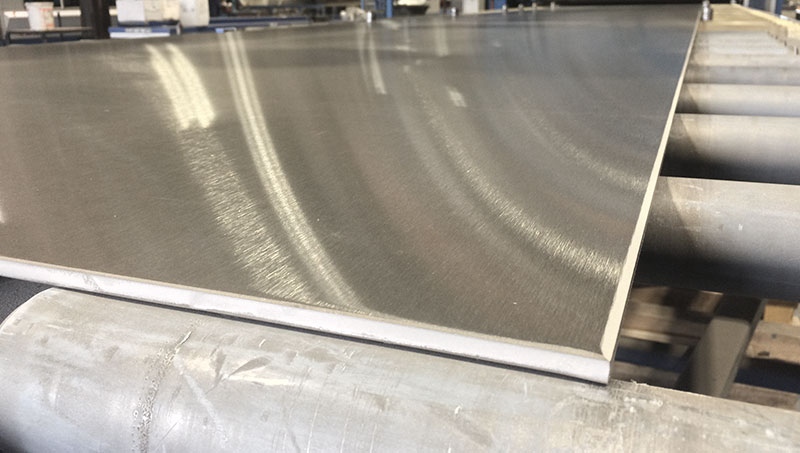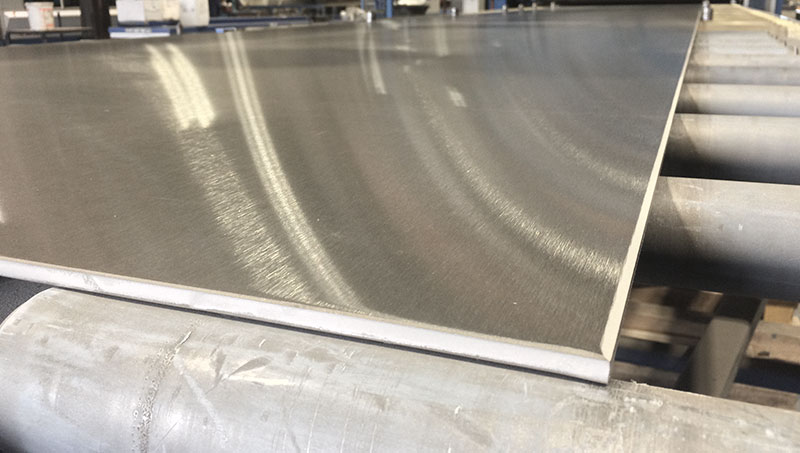 Fig. 1 320-grit polished stainless-steel, 15 mm.
1. Which type of stainless steel best suits your needs?​
Not only are there countless types of stainless steel, there are also many different alloys.​ Broadly speaking, there are four main types of stainless steel:​
Austenitic stainless steel​
Ferritic stainless steel​
Martensitic stainless steel​
Duplex stainless steel
Austenitic stainless steel​
This is the most recognisable and commonly used type of stainless steel.​ Commonly used types include stainless steel 304 and stainless steel 316, also referred to by the alloys 1.4301 and 1.4404.​ They are popular due to their significant beneficial properties:​
Very ductile for applications such as bending, deep drawing, spinning, etcetera.​
Easy to grind and polish to achieve the desired visual characteristics or technical properties.​
Outstanding corrosion resistance. A smart choice for oxidising environments.​
Excellent toughness (NOTE: this can also be difficult for machining operations)​
Excellent weldability
Ferritic stainless steel​
This stainless steel is also highly ductile. Relative to Austenitic steel, however, it is not as resistant to aggressive or oxidising environments. The reason for this is that Ferritic stainless steel has a lower chromium and nickel content.​ In addition, unlike Austenitic stainless steel, it is magnetic but is not heat-treatable.​ So it is not as 'complete' as Austenitic stainless steel, but if these properties are not necessary for your purposes, then Ferritic stainless steel is a viable option as it is simply more affordable.​ It is commonly used in household appliances.
Martensitic stainless steel​
Praised for its hardness, Martensitic stainless steel is created by rapidly cooling down carbonaceous steel from high temperatures in a process known as 'quenching'. This Martensitic stainless steel is just as well known for its hardness. Obviously, this grade of stainless steel is used wherever this property is very important. Consider applications like machine manufacturing, mould construction, blades, and more.
Duplex stainless steel​
Mostly likely, you're thinking to yourself, 'I want stainless steel that combines these properties.'​ Here it is: Duplex stainless steel.​ If you choose the right composition, it is possible to achieve a high-quality product whose structure combines Ferritic and Austenitic stainless steel. The distribution is about half and half.​ What does this composition provide, compared to the standard properties?​
highly resistant to damage, such as stress corrosion cracking and crevice or pitting corrosion​
very high yield strength​
low expansion coefficient
2. What production method is used? And what is its results surface finish?
We distinguish between:​
Hot rolled stainless steel​
Cold-rolled stainless steel
Hot-rolled stainless steel​
There are multiple types of this kind of stainless steel, such as 1U, 1C, 1E and 1D. The standard in the hot-rolled range is 1D,​ which applies to hot rolled, heat treated and pickled treatments.​ This finish is often found with the thicker sheets as it is still quite rough and does not have a sheen.​ The roughness value is always far above an Ra of 3 µm.​ Beginning from the thickness of 8-mm, you cannot get around hot-rolled material and grinding is often required from a visual or technical standpoint. (Ra Rz value) photo Hot-rolled stainless steel 1D This sheet is characterised by a rough mill scale, which must first be polished using a coarse grit.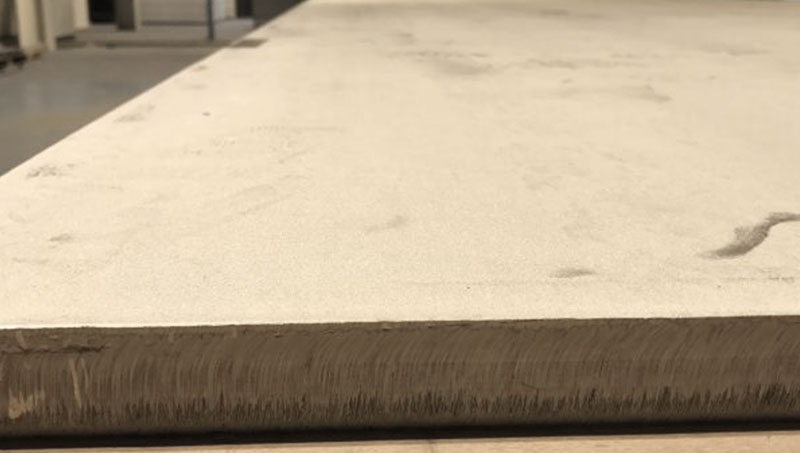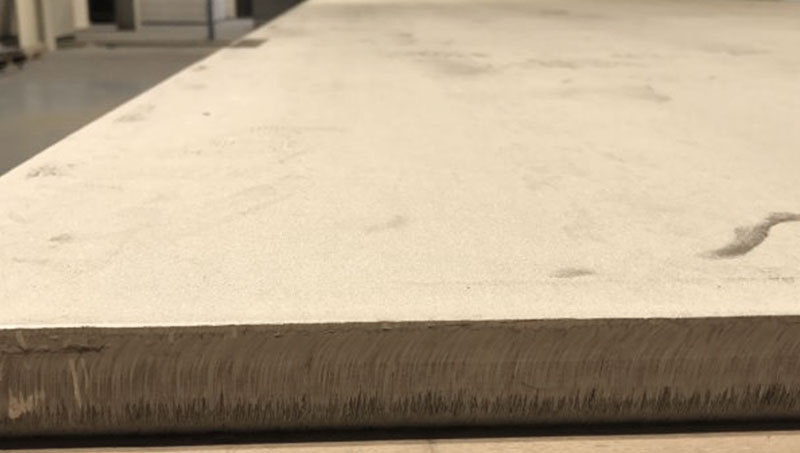 Fig. 2 Stainless steel plate hot rolled 1D.
Cold-rolled stainless steel​
This type of steel has many variants, such as 2H, 2C, 2E, 2D, 2R and 2Q. But the most commonly used type is 2B.​ It is manufactured through cold rolling, annealing and pickling processes. Because very smooth rollers are used to roll out the material, the stainless steel develops a slightly shiny, grey layer. This alone provides a fairly attractive finish, also with a desirable roughness value, often an Ra value of approximately 0.3. The producer does not guarantee this value, however, and there are outliers that fall above and below this.​ Therefore, grinding and/or polishing is still the chosen treatment for pharmaceutical and food environments because low surface roughness is a tough requirement to fulfil. What's more, these industries place a high priority on the visual appeal of the final product.
3. What are my visual and technical requirements (Ra Rz value)? How much do these factors impact selecting the right type stainless steel and accompanying treatment?​
This can be summarised by the following:​
Surface roughness – Cleanability​
To enhance the appearance​
To prepare for a galvanic process
Surface roughness – Cleanability
The food and pharmaceutical industry in particular have exceptionally stringent hygiene requirements.​ In addition to the fact that stainless steel 316 that is very easy to clean must be used, the condition of the material is very important.​ Obviously, there should be no pits, cracks or similar defects on the surface as these areas are prone to bacteria formation. Equally as important, however, is the roughness of the surface.​ Dirt adheres to a rough surface very quickly, and this is often invisible to the naked eye.​ Of course, you want to purchase stainless-steel sheets that have a high-quality, uniform surface.​ This is not always within your control, however, nor is it even within the producer's unfortunately.​ Stainless-steel sheets must be manufactured to meet a certain range of quality standards, so you can find sheets that satisfy the upper or the lower limit of this quality standard. This issue can be resolved by choosing polished stainless steel.​ This can be taken a step further by having the stainless steel ground to a certain roughness value.​ At this point, the stainless steel must be checked for pits and similar defects because the entire sheet, depending on its application, must meet the desired surface roughness (Ra Rz value).​ This roughness value is often customer specified.​ In the food industry, customers often request an Ra value of 0.8 µm, while the pharmaceutical industry typically requires an Ra value of 0.4 µm or lower.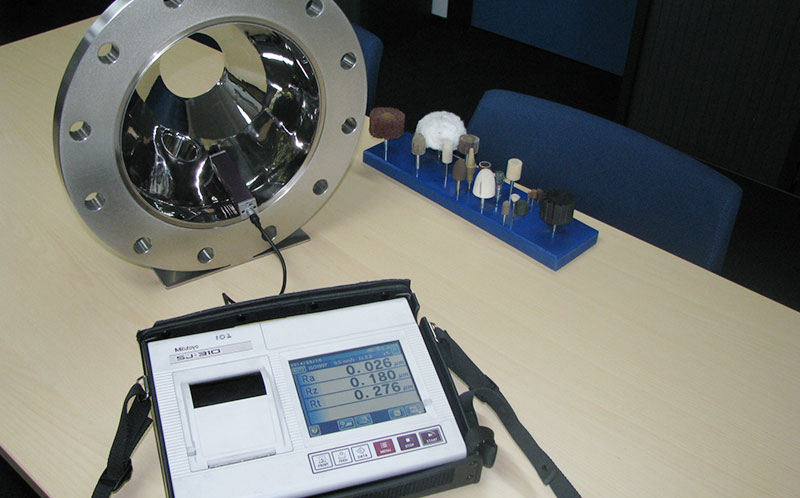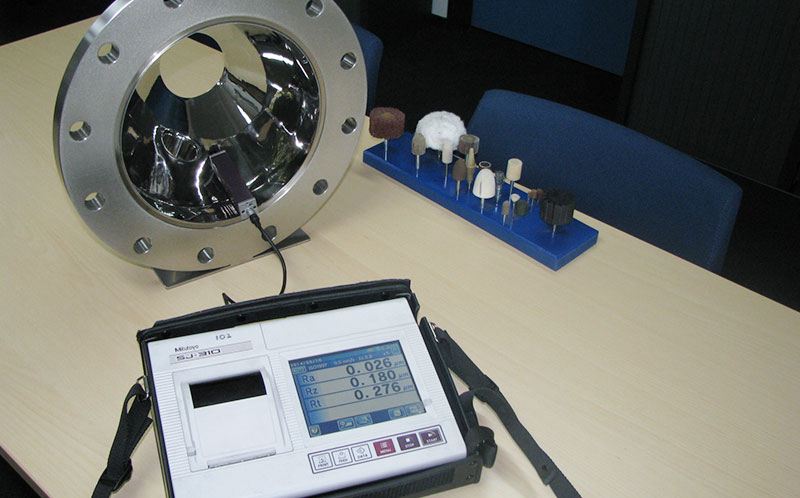 Fig. 3 Measuring the Ra value of a composite part using a roughness tester or Ra meter.
In short, grinding and polishing processes lower the surface roughness.​ Material that has a lower surface roughness is easier to clean and less susceptible to dirt adhesion.​ This surface roughness is expressed in an Ra value. At Van Geenen, our talented staff are highly experienced at achieving the desired Ra value for your product. After the relevant treatment process, the product is controlled for surface roughness. This report is then provided with your product.
To enhance the appearance
Stainless-steel basic materials​
What will you choose?​ 2B finish for cold-rolled or hot-rolled material​. Hot-rolled material is far rougher and requires more intensive grinding processes.​ As a general rule, this is more affordable than cold-rolled material.​ As previously stated, cold-rolled stainless steel is also available up to a maximum thickness of 8 mm.​ Specify the thickness of your material, the degree of processing, the resultant costs and the price of the material. Once you have determined these parameters, often whichever basic material you select becomes an easy decision.​
Polished stainless steel/stainless steel Ra value​
U kunt kiezen uit diverse korrelgroftes, hoe lager het getal, hoe grover de korrel, hoe ruwer het geslepen oppervlak wordt. Bijv. K360, K60, K80, K120, K180, K240, K320, K400, K600, K800, K1200, K2000 etc. Deze opsomming laat ook zien waarom het bewerken van warmgewalst en koudgewalst totaal verschilt. Wil men een eindfinish Korrel 320 realiseren, dan moet er bij warmgewalst begonnen worden met minstens Korrel 80, soms zelfs lager, om vervolgens stapsgewijs naar K320 op te werken. Bij koudgewalst kan er, afhankelijk van de kwaliteit, met +- Korrel 240 begonnen worden. Het spreek voorzich dat dit veel minder tijd in beslag neemt, dus geld.
Korrelgroftes zijn te vertalen richting Ra waardes
You can choose from a wide range of grit sizes. The lower the number, the coarser the grit and the rougher the surface finish. For example, 360, 60, 80, 120, 180, 240, 320, 400, 600, 800, 1200 and 2000 grit sizes, etcetera.​ This overview also demonstrates why hot-rolled and cold-rolled stainless steel undergo entirely different processing methods.​ To achieve a final 320 grit finish, you must begin with hot-rolled stainless steel of at least 80 grit, sometimes even lower, before working gradually toward the 320 grit.​
Depending on the quality, the cold-rolled stainless steel process can begin with a +/- 240 grit size.​ It goes without saying that this takes far less time, and therefore, costs less. Grit sizes can be converted into Ra values.​ For example, a 320 grit size has an approximate Ra value of 0.8 µm.​ That is, so long as the process is correctly performed.
Directionless brushed/polished stainless-steel sheets​
The term says it all, there is no discernible direction in the surface grinding structure.​ This finish is commonly used within architecture. It is easier to work with at a later stage than sheets that have been polished over the length or width.​ This is also popularly known as shivering or trembling.
Brushed stainless steel​
Stainless-steel brushing is performed not only to create a matte surface, but also to work out any damage and/or discolouration.​
When the brushing technique is carried out properly on stainless steel, future scratches will be less noticeable.
High-polish stainless steel​
This can also be further subdivided: One commonly used finish is high-gloss polish.​ This is a beautiful glossy finish with a clear mirror effect.​ To take the polish yet a step further, you can opt for the Mirror 8 grade finish.​ This is an expensive and premium-quality polish that is widely used in the (super) yacht building industry.​ As stated, there are many variants, and each comes with its own price.​ We are happy to advise you and work together to find the best and most realistic option for your application.​
For the enthusiast, a short video on how a high-gloss polished sheet is produced. There are many more options.​ Do not hesitate to contact us, we are happy to provide no-obligation advice.
To prepare for a galvanic process
Grinding processes are often used to prepare a surface for a galvanic treatment, such as chrome plating, copper plating, zinc plating, gold plating and nickel plating.​ As previously described, there are several reasons to deploy a grinding or polishing process.
It is very important to take this into account during the engineering phase of your product. It is often advisable to pre-process individual components, before assembling them, and then to grind or polish them as little as possible.​ This approach achieves the best appearance as well as lower processing costs. This frequently goes hand in hand with processes such as pickling/passivation, electrolytic polishing, anodising, etcetera. Van Geenen can offer you a total solution.​ To determine the most favourable work route and finish for your product, we are happy to provide no-obligation advice and to offer a quote for the work.