Stainless steel polishing
Expert in stainless steel polishing
Are you looking for a company to outsource your stainless steel polishing to? Van Geenen is the place to be. Since 1977, Van Geenen is a polishing company that strives to be on top. We offer both manual and mechanical polishing of stainless steel. Often it concerns a combination. Stainless steel pipes and tubes, sheets & plates, strips and profiles are polished mechanically, so you can use it to manufacture your product. Afterwards, your stainless steel product comes back to us for a manual polishing. Think of the wear and tear during the manufacturing process and for instance the welds that need to be smoothed out. We are happy to analyse your project and offer you advice.
Various types of stainless steel polishing
We will explain stainless steel polishing in a little more detail below. The concept is very broad and there are various types of polishing. For instance, you can apply a shining stainless steel polish, but you will still see traces of the manufacturing activities. Another possibility is to polish the stainless steel to Mirror 8 quality, the surface is like a mirror and cannot contain any bumps or imperfections. If the stainless steel should have a polished finish, merely polishing is not going to cut it. The material has to be treated with a grinder beforehand. The extent to which it is ground, depends on the quality of the material. Generally speaking, it concerns a cold-rolled 2B finish or hot-rolled 1D finish material. The former is naturally rather smooth and needs a much less intense preliminary treatment than hot-rolled 1D material.
Preliminary material treatment
The hot-rolled 1D material has a tough oxide layer, otherwise called the mill scale, that needs to be removed first. It is important to use a coarse grit such as 60 or 80. After this, the stainless steel is far from ready to be polished, because the surface is very rough and has a high surface roughness value. The goal is to get the opposite, in order to polish the stainless steel. Unfortunately, after removing the mill scale, you cannot go straight to a fine grit. This has to be done gradually all the way up to 600 grit. So 60, 120, 180, 240, 320, 400, 600. With a criss-cross motion of the grinder, the previous grit paper is smoothed out. For cold-rolled 2B finish, it takes less time to reach a polished finish on the stainless steel. This also depends on the quality of the material, but generally speaking, the grit paper can start at 240. Ideally, one would choose for the cold-rolled 2B finish, but this comes with restrictions concerning thickness. From 8mm, hot-rolled material is unavoidable. Once the preliminary treatment of the stainless steel is completed, including the removal of the mill scale, bumps and imperfections and the stainless steel has been sanded to grit 600, one can start thinking of polishing. As mentioned before, there are various types of polishing.
Shiny brushed stainless steel – Mirror 5/6
Traces of the sanding and grinding are allowed, but the stainless steel is already quite shiny.
High-gloss stainless steel polishing – Mirror 7
The stainless steel is ground, pre-polished and polished with high gloss. Light pre-polish traces are allowed. This is a rather high quality with a high gloss rate.
Example 1 – Machanical high-gloss stainless steel polished panel Mirror 7
After polishing, these are carefully rounded off and wrapped around concrete pillars to make them look more elegant. The material is very smooth and has a low surface roughness value. This causes it to be less vulnerable to dirt and can be cleaned easily.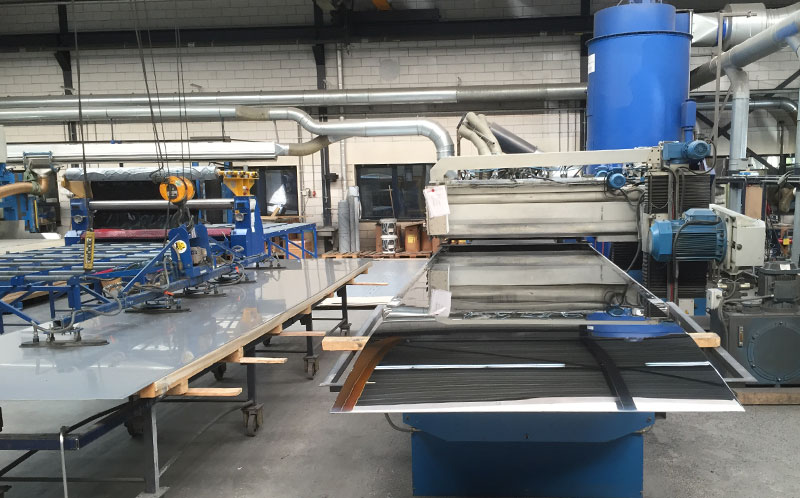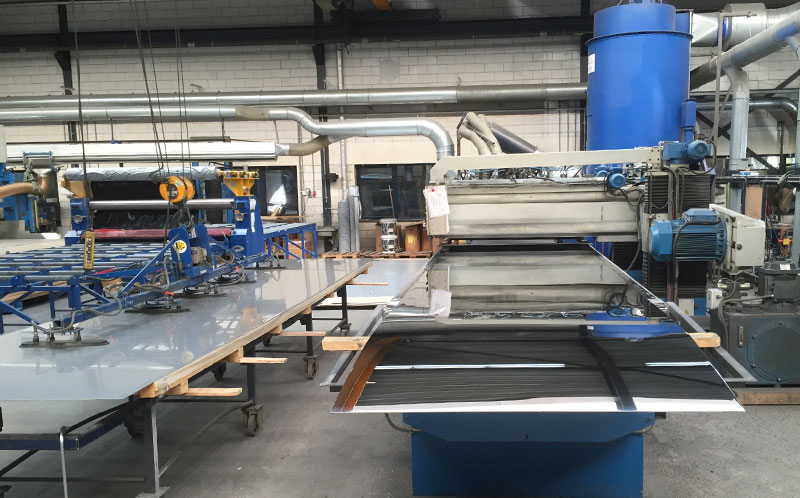 Fig. 1 Here you can see on the left a raw stainless steel plate, 2b cold rolled. On the right the end result, a Mirror 7 polished plate.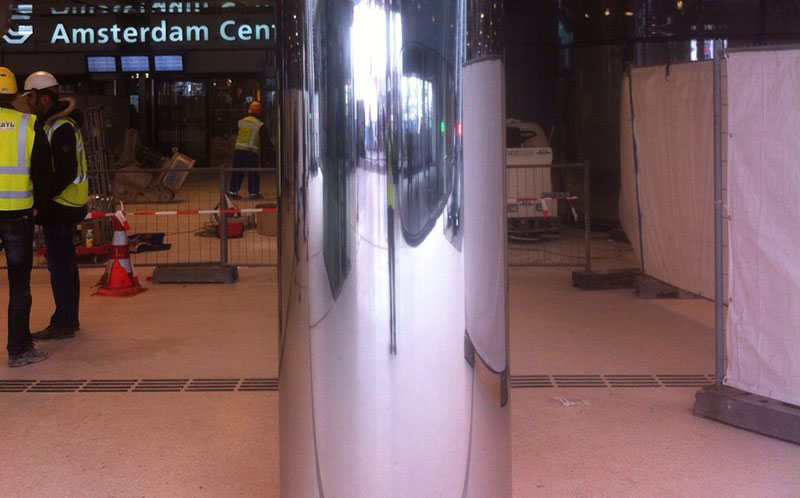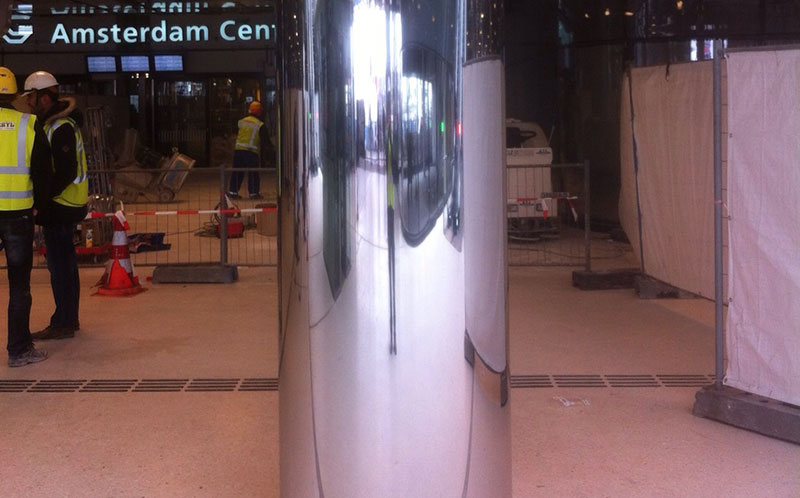 Fig. 2 The stainless steel plate has been further processed into column cladding.
High-gloss stainless steel polish – Mirror 8
Very high quality, comparable with a mirror, no traces of polishing/hairline. This is the best high-gloss quality rate.
Example 2
In this case, the customer wanted perfectly polished tubes. These were used as a railing, where wooden bars would be placed in the tubes which resulted in a beautiful combination of materials. The following polishing process was applied
Preliminary polishing of tubes. Given the large number of tubes, it was logical to grind and polish the stainless steel tubes mechanically. Since the material was thick and hot-rolled, manual preliminary treatment should be avoided.
Sawing and welding of the tubes by customer.
The welded tubes are returned to Van Geenen for the final polishing. Welding, grinding, fine finishing and high-gloss polishing. Finally, the entire product is polished once more, this time very smoothly, since the material is already polished mechanically.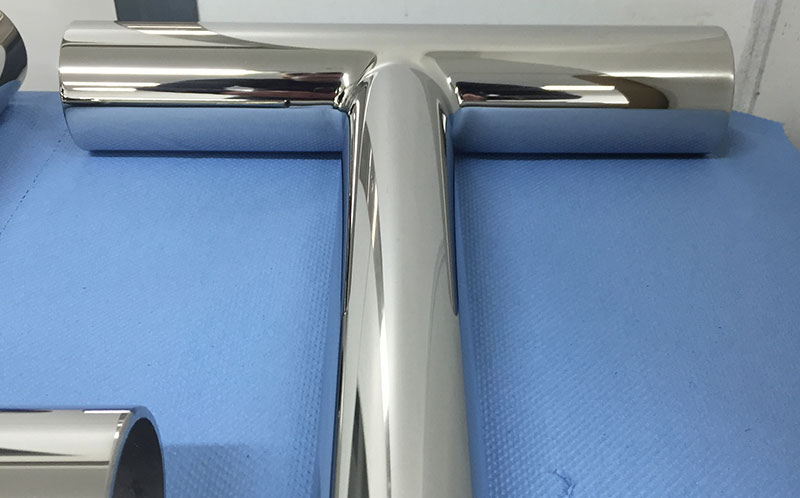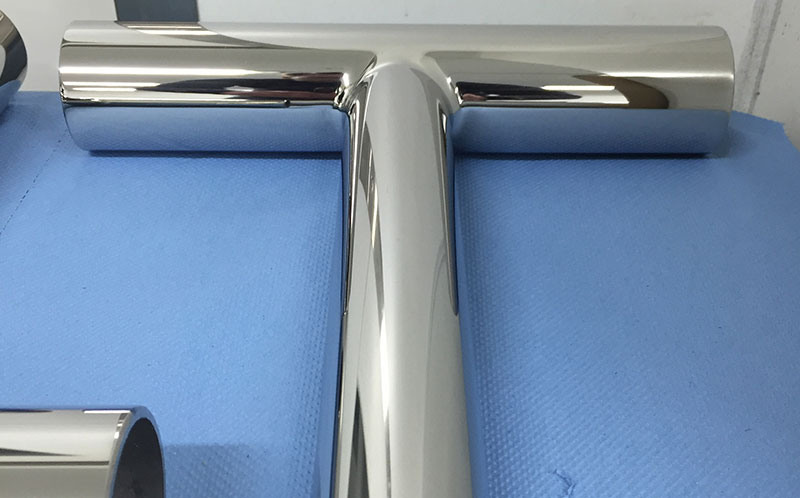 Fig. 3 Perfectly polished stainless steel tubes.
Example 3
The picture shows a high-gloss stainless steel panel polished up to Mirror 8 quality. It is a perfect mirror, no bumps or imperfections, no traces of the polishing. It has undergone an intensive preliminary and final polishing. This is often used in super yacht construction, art and architecture.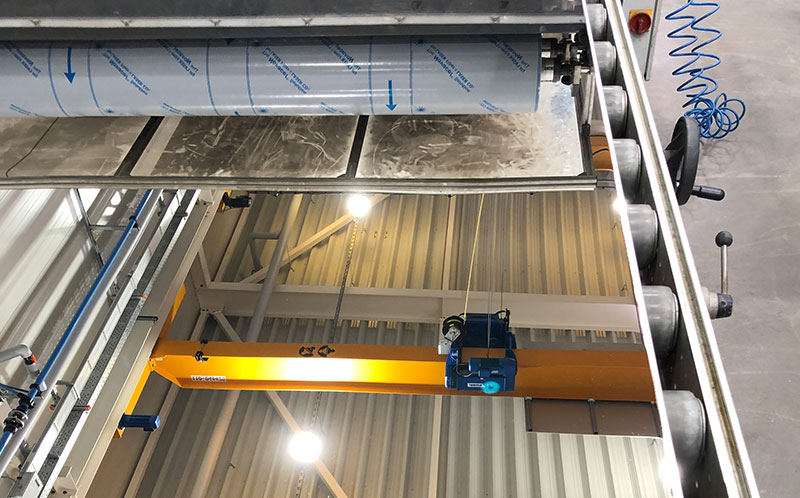 Fig. 4 Polishing high-gloss stainless steel to Mirror 8 quality.
Are you interested in our services?
Are you interested in our services and products, but still have some pressing questions? Please feel free to contact us. You can also request a quotation for stainless steel polishing. We are happy to draft a voluntary offer for you. You can contact us by sending an email to: info@vangeenen.nl or call us on: +31 (0) 548 – 543793.