Stainless steel grinding
Grinding stainless steel is one of Van Geenen's core activities
We also have a very broad concept with stainless steel grinding. In this article we will take a closer look at the grinding of stainless steel, also called Inox. How this can be done, what results can be achieved by grinding stainless steel and some examples of projects where Van Geenen was allowed to carry out the grinding of stainless steel.
Because the stainless steel from the factory often does not look very attractive and the different plates or tubes are not completely equal in surface, it is regularly chosen to grind it. The image is reproducible by choosing a specific grain size, possibly in combination with a desired roughness value (RA value).
Applications for grinding stainless steel
There are countless examples in which polished stainless steel is used. In the public space there are many fences, railings and balustrades made of polished stainless steel. This grinding of the stainless steel provides a beautiful, chic look. So is this example.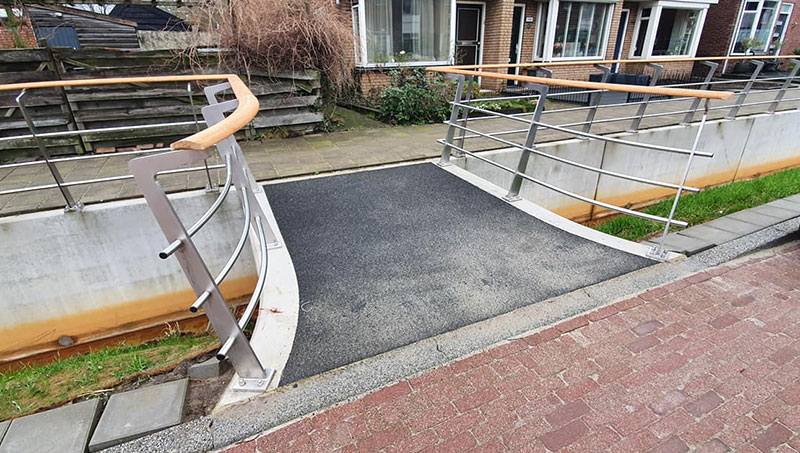 Fig. 1 The stainless steel ground parts are assembled and provided with a wooden handrail.
Ground stainless steel bars, base plates and tubes are used in these fences. We first pre-ground this by machine, after which our customer put it together. The processing traces and welding discoloration are then removed manually, by us or by the customer himself.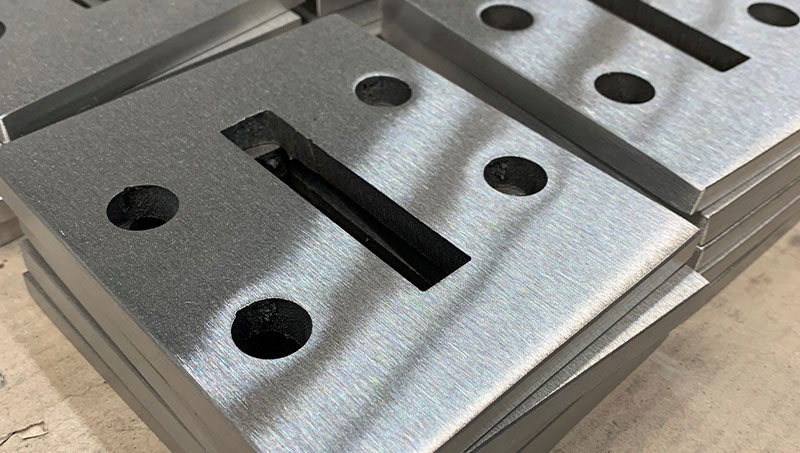 Fig. 2 These foot plates are placed on the ground where the baluster is placed. Usually only the top and the edge of the base plate are ground.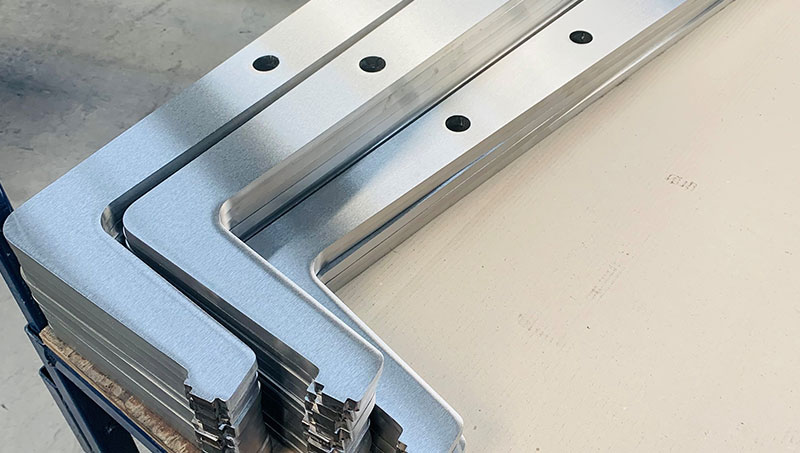 Fig. 3 The stainless steel balusters are machine ground on both sides, the cutting edge is neatly ground manually.
The above is a typical example of grinding work carried out for aesthetic reasons. Grinding stainless steel often also has a technical function. A lot of stainless steel is used in the food industry. In factories where food is made on a large scale, large stainless steel tanks, funnels, piping and screw conveyors are needed to achieve this. It is very important that they meet the required roughness values. This is to prevent adhesion, and thus bacteria formation.
In these applications, stainless steel grinding is mainly based on roughness values. Of course you can rest assured that the product will also be finished visually to the highest standards.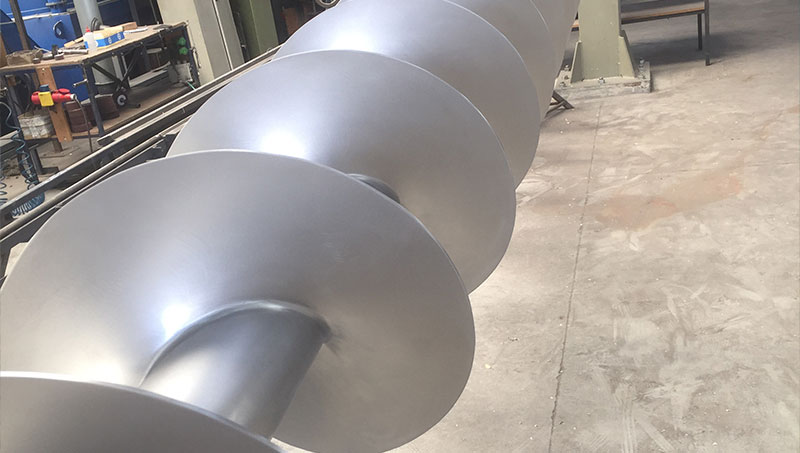 Fig. 4 A stainless steel transport screw where the core tube is first pre-ground by machine. Our customer then welds the sheets to it. The welds are ground smooth and the blade checked for roughness. Also updated in this case. This screw has a non-directional ground finish at RA < 0.4.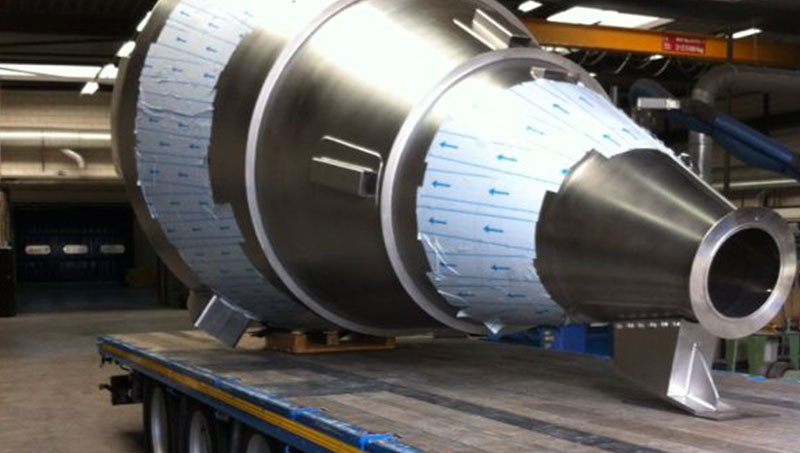 Fig. 5 In this photo a classic example where machine and manual grinding come together. The plates used for this tank have been pre-ground by machine on both sides by Van Geenen. Our customer then manufactured this tank from it. Finally, the tank comes back to us to grind the weld seams smooth and finish it neatly. Internal roughness RA < 0.4, external RA < 0.8.
Defining Grit size when grinding stainless steel
The grinding of stainless steel is done with grinding belts, discs, belts, spinning tops, etc.. There is a large choice of different grit sizes to grind the stainless steel with, from coarse to fine.
Aluminum oxide or Silicon sanding belts are often chosen, which can be divided into different Grit sizes. This is often expressed in, for example, K320, or Grit 320. The closer the number is to zero, the coarser the grit is, which also determines the grinding structure and the roughness value. A coarse grain also has a high roughness value. In one application this is desirable, in the other very undesirable.
Some common examples:
Grit 24 – Grit 36 K24 / K36
This is not often used for stainless steel grinding. Is really only suitable for very rough, coarse work such as deburring or removing rust. It is occasionally used for roughening surfaces for later gluing, or in anti-slip issues.
The advantage is that you can remove material very quickly, the disadvantage can be that the surface is then much too coarse for certain applications, such as a food or pharma project. If you start very coarse with sanding, it will take you a long time to build it up again to a fine structure and low roughness value. Because the sharpening scratch of the coarse grain is very deep in it.
Grit 60 – Grit 80 – K60 / K80
A little finer, but still very coarse. Is widely used at Van Geenen to grind hot-rolled stainless steel. The mill scale of this material is very hard and with a fine grain you cannot get a grip on it. Stainless steel is divided into cold rolled and hot rolled material. In the case of cold-rolled stainless steel, it is not logical to process it with this grain, because this material is already very smooth from the factory. You would actually "damage" the stainless steel by using a coarse sandpaper.
Of course, when there is a deep scratch or damage that needs to be removed, sometimes you can't help but take a coarse grain.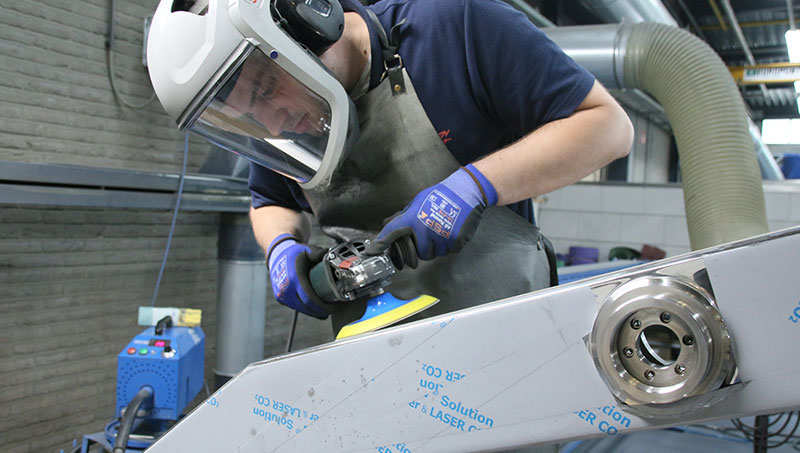 Fig. 6 Constructed stainless steel parts are best ground by hand. Grinding releases swarf, fine dust and vapours. A grinding & polishing company must ensure that its employees are protected against this. Van Geenen therefore attaches great importance to extraction and face masks to protect the airways.
Grit 120 – Grit 180 – K120 / K180
After you have ground away damage, mill scale and weld seams, you can proceed with medium-coarse sandpaper. With a K120 or K180 you can still remove light material, but you are already starting to finish. The coarse structure of the previous grain is reduced. It is wise to take this intermediate step if you want to work towards a finer structure and lower roughness value on the stainless steel. If you take too large steps, you will continue to have a rough "underscratch".
Grit 240 – Grit 320 – / K240 / K320
This grain is often used as a final finish. Many stainless steel polished materials such as plates, tubes and tubes are also sold commercially with a K240 or K320 ground finish. This lays a good foundation for the end product. Making a product from unground material will later result in a lot of manual grinding work and it is therefore recommended to use pre-ground stainless steel. This finish is seen in many stainless steel sheet metal products such as housings, kitchen appliances and stainless steel tanks. This Grit is often also linked to Roughness Value RA < 0.8, and if the previous grinding steps have been taken correctly, this is often also correct. It regularly happens that it is not well pre-ground and the rough bottom scratch is still there. The roughness meter will then give a considerably higher value.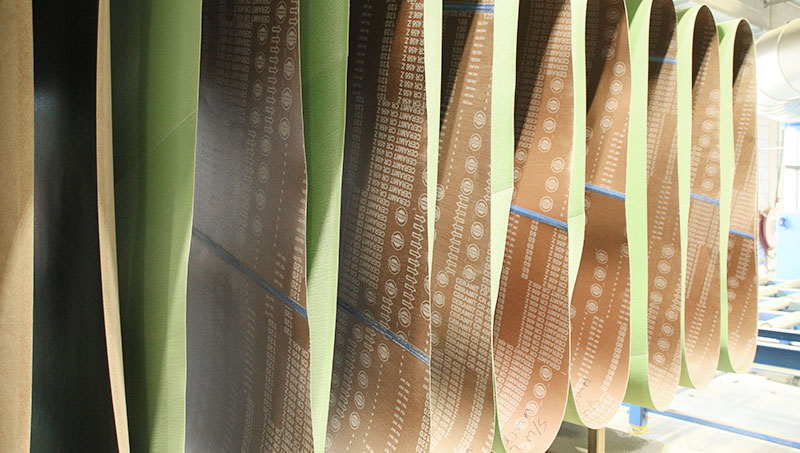 Fig. 7 Large grinding belts up to 2 meters wide for the mechanical grinding of stainless steel plates and other materials.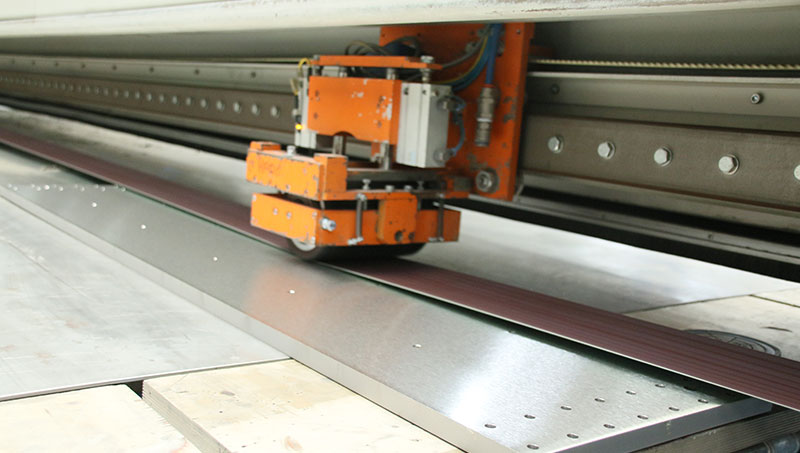 Fig. 7b A stainless steel plate is ground with Longbelt grinding technique.
Grit 400 – Grit 600- K400 / K600
To create an even finer grinding structure / finish on the stainless steel. Looks somewhat more luxurious and "softer", because the grinding scratch is not so deep in the material. In addition, Grit 600 is often done as the last grinding step, to be able to polish afterwards. If the stainless steel has to be polished, it is advisable to build up the previous grinding steps crosswise.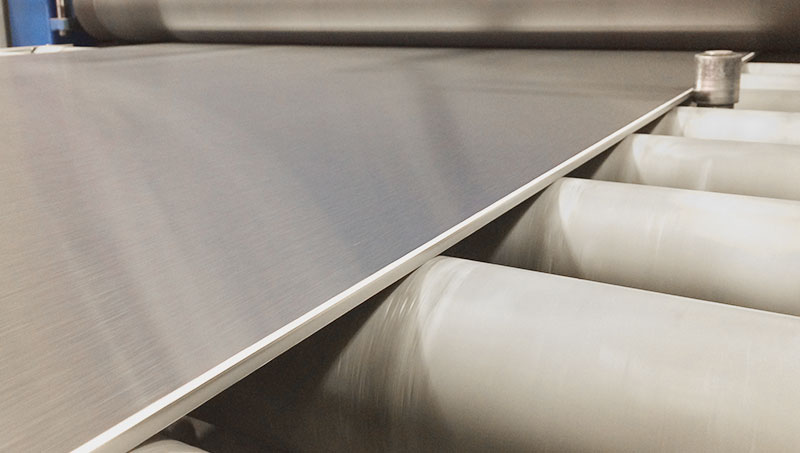 Fig. 8 A polished stainless steel plate, a fine finish, grain 600.
Are you interested in our services?
Are you interested in our services and products, but still have some pressing questions? Please feel free to contact us. You can also request a quotation for stainless steel polishing. We are happy to draft a voluntary offer for you. You can contact us by sending an email to: info@vangeenen.nl or call us on: +31 (0) 548 – 543793.