Machine high-gloss polishing
With a surface roughness of up to 0.02 µm (Micrometer)
Appearance is an important aspect for polishing boards, but the technical aspect is also of great importance. With polishing we can achieve a Surface roughness up to 0.02 μm (Micrometer). High-gloss polished sheets are often used in the Semiconductor Industry, where everything revolves around a very low surface roughness and at the same time the visual appearance is also important.
Our machines can polish both cold-rolled 2B sheets, as well as thick hot-rolled 1D sheets. The latter in particular is distinctive and requires a great deal of knowledge and experience since the surface of these sheets are rough and contain many irregularities.
During an intensive grinding operation the mill scale and unevenness is ground away and the surface smoothed. After this roughing, the sheet is mechanically polished to a perfectly high-quality mirror plate according to the customer's specifications.
Specification gloss qualities
Mirror 7 Neat high-gloss polished mirror plate, but still slight polishing traces / hairlines visible.
Mirror 8 – Super Mirror 8 Very high quality that is comparable to a mirror. No polishing marks / hairlines are visible here. We deliver this exclusively including material as the base material should be of perfect quality.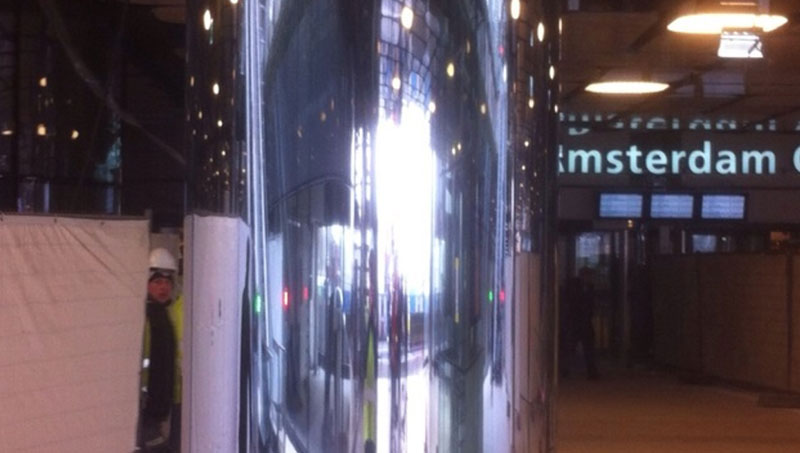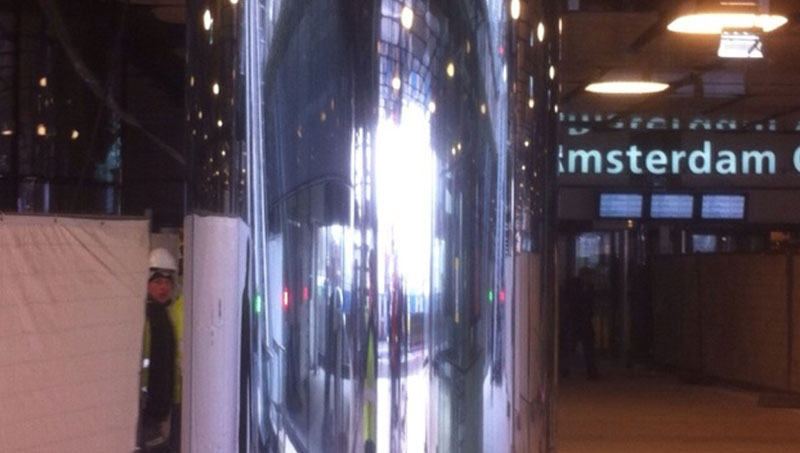 Fig. 1 Machine high gloss polishing.