Duplex stainless steel grinding and polishing
Van Geenen does it for you
Duplex stainless steel has better corrosion resistance and is much stronger than SS316. Some applications demand a bit more of the material, so this can be a good option. The life of a polisher, however, is not always an easy one. The material often has a tough surface with many (deep) irregularities, which makes the processing quite intensive. We now have extensive experience in grinding and/or polishing duplex stainless steel, so fortunately we were able to complete this job. Pipe bends, T-pieces and tubes with various internal diameters polished to an Ra-value < 0.8 (food industry). Great!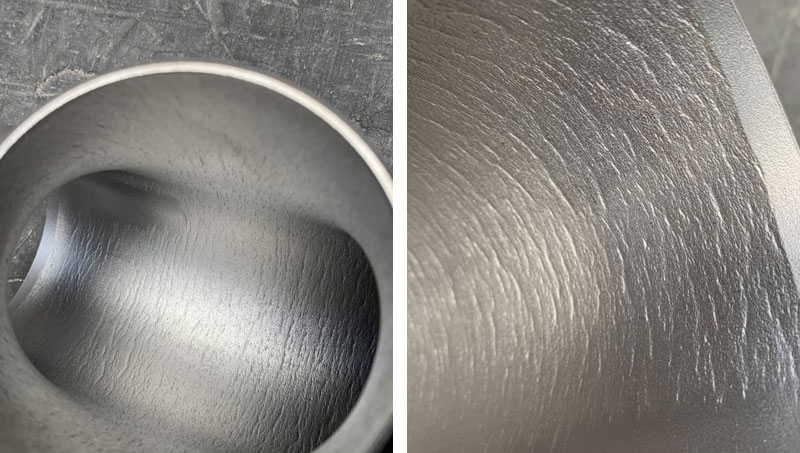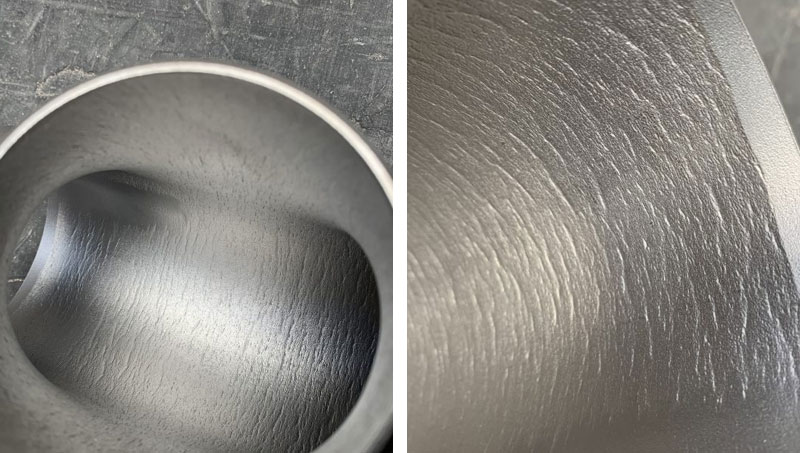 Fig. 1 Duplex stainless steel tubes.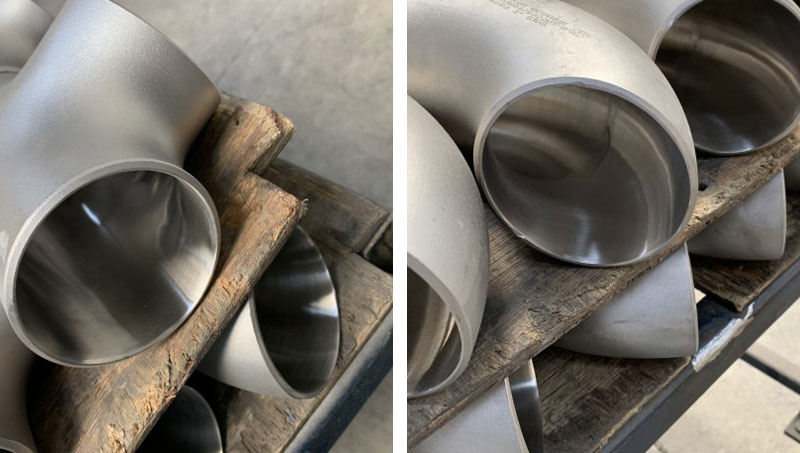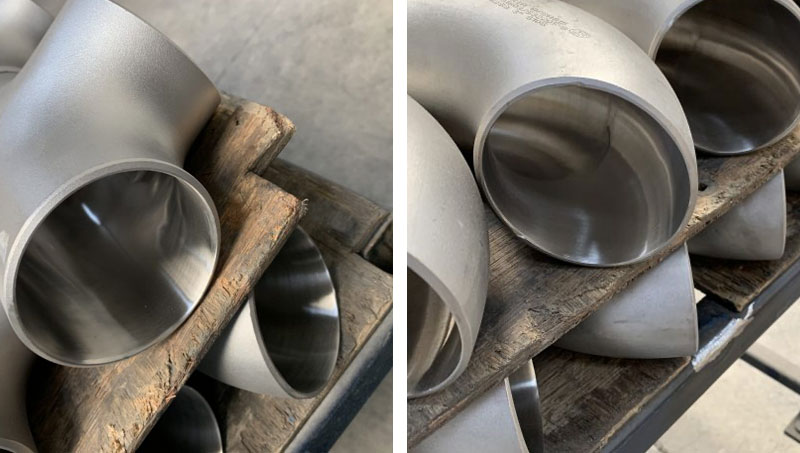 Fig. 2 Stainless steel pipe bends.
These polished stainless-steel fittings like pipe bends, T-pieces and tubes eventually form a pipeline system whose entire interior must comply with the current standards of the food industry, Ra-value <0.8 (surface roughness). If you pre-polish these basic materials, then your main concern at a later stage is the weld seams. These seams are often polished smooth during the course of the work, while putting the pipework system together.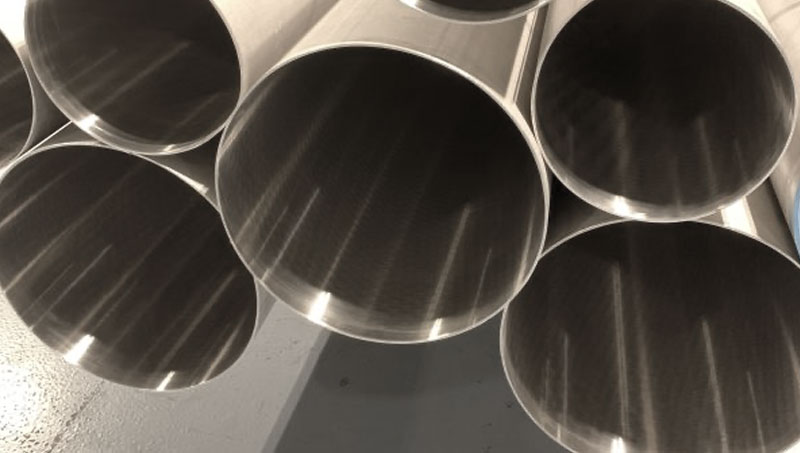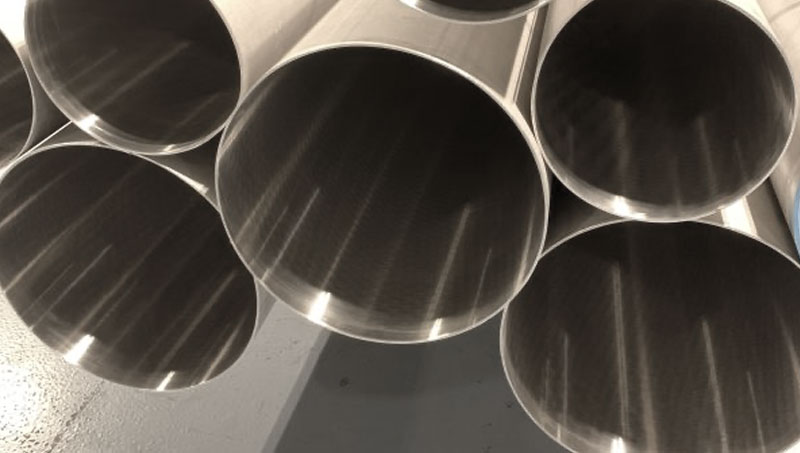 Fig. 3 Grinding polishing tubes inside.
Grinding and polishing the interior of tubes requires both know-how and expertise. The different alloys, the roughness of the base material and various diameters all have to be taken into account. Feel free to contact us to discuss the options for your project.
Duplex stainless steel has a two-phase structure: the material has a phase balance of approximately 50% Ferritic and 50% Austenitic stainless steel. This helps to explain the name duplex stainless steel. Within the range of duplex materials, the most commonly used alloy is 1,4462. This alloy is adequate for many applications, the product range is relatively broad compared to other duplex types and the price is acceptable. The material responds well to welding, so long as the heat input remains reasonably under control. Should it become too hot, exceeding 250℃, structural changes occur that cause embrittlement of the material as well as reduced corrosion resistence.