"Stainless steel Superstructures" for the National Holocaust Memorial of Names
Published on: 29 June 2021, Rijssen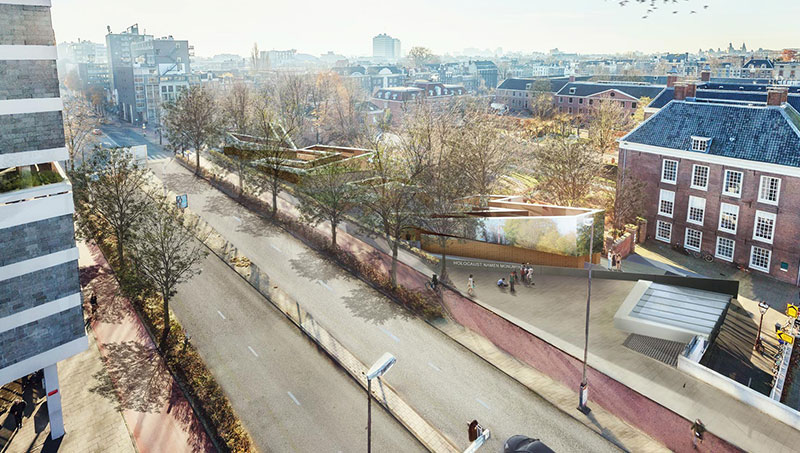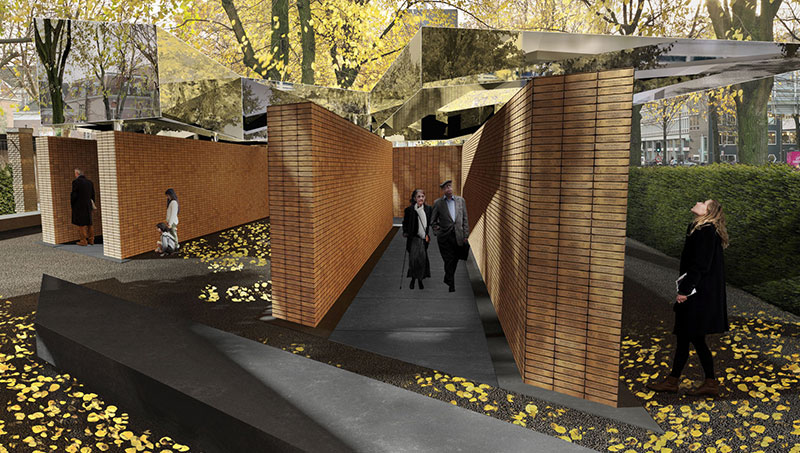 Fig. 1 en 2 A beautiful and honourable project, to which Van Geenen was allowed to contribute.
In mid-2019, all permits were approved and granted. Construction of the monument could begin. An impressive moment in Amsterdam in memory of the Dutch victims of the Holocaust. The 4 Hebrew letters together form "In memory of". These letters are formed by 2-meter high brick walls that bear the names of the victims, who were never buried. The 4 large stainless steel letters, fully polished to a high gloss, will be placed on top of these walls. The project has been completed and will be officially unveiled on Sunday afternoon, September 19, 2021. The unveiling can be followed live via a live broadcast from the NOS.
For extensive information and background articles about the monument, we refer to the website of the Holocaust Memorial of Names.
Execution
AIP Partners was selected by the Dutch Auschwitz Committee to realize the stainless steel segments. Van Geenen had been in talks with AIP Partners for some time to take care of the polishing part here, and in the end this was allowed to go ahead!
It started at the beginning of 2020 with the polishing of the plates. 72 sheets of 12 by 2 meters were needed to make the large stainless steel letters.
A big job but absolutely necessary to lay a good foundation for the segments, which eventually had to be delivered in full high-gloss. Making the segments from raw stainless steel sheet was absolutely not an option. Polishing such surfaces manually is far too intensive and laborious.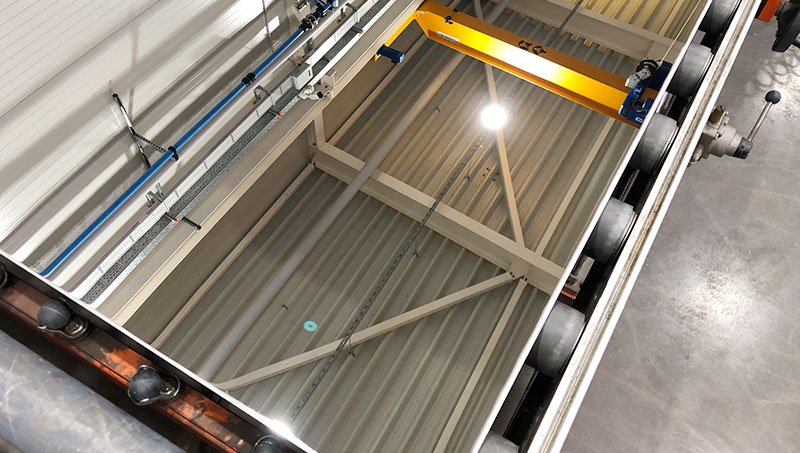 Fig. 3 The base material, stainless steel 316 plates of 12×2 meters-6mm, were first machine polished to Mirror 8 quality. Then they could be cut.
These stainless steel plates were polished in phases and delivered to Richter in Enschede, where they were made to measure by means of laser cutting. Then they could go one door further, the neighbour Robo Metaal had the task to make the letters from the polished plate. This was not just putting the plates together. Sturdy inner constructions were required for this to be able to mount the stainless steel mirror plates properly and safely.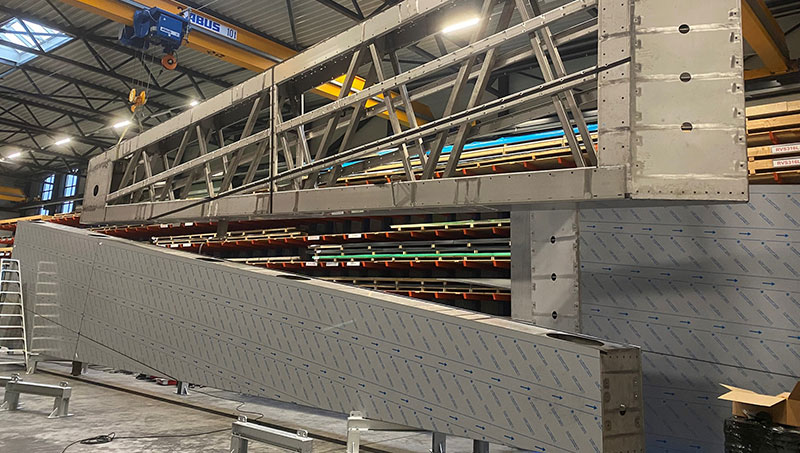 Fig. 4 The heavy stainless steel inner constructions were needed to mount the Mirror plates.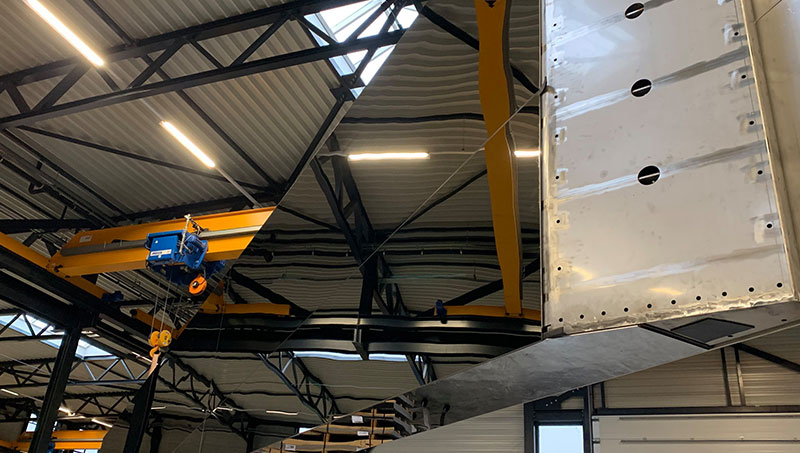 Fig. 5 The stainless steel Mirror 8 plates are cut into segments and mounted on the inner construction. For example, all stainless steel letters were put together to form 'In memory of', in Hebrew.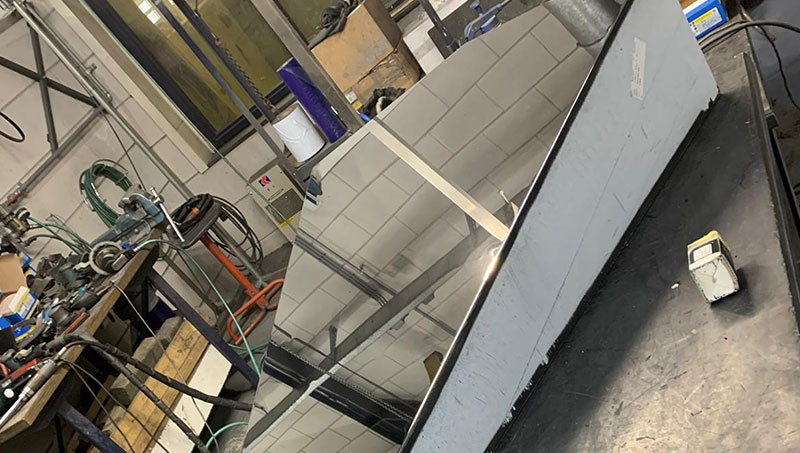 Fig. 6 Where the different segments meet, small corner pieces were needed. The plate parts of this were not mounted on an inner construction but firmly welded together. These welds were then manually ground and polished.
The stainless steel letters were brought to the construction site in phases, where they were placed on the stones with the names engraved.
Photos : Aippartners.com/holocaust-names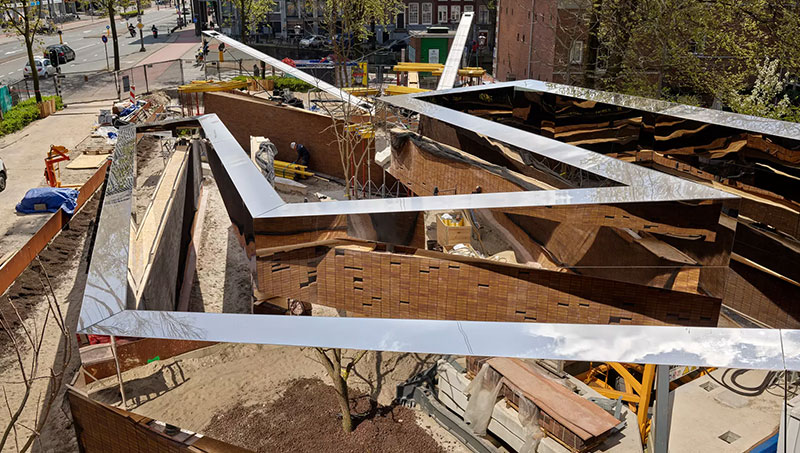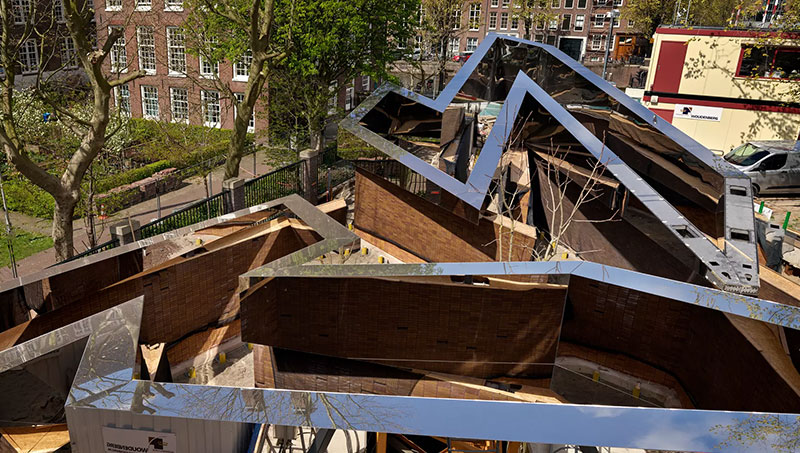 Thanks to