The Review of May – Retiree and three jubilees
Published on: 1 June 2022, Rijssen
In this new column we look back every month at the previous month. We highlight one of the highlights and go into it a little deeper. A great project, a new machine or a special event; this is The Review of May.
The month of May was dominated by a retiree and no fewer than three jubilees at Van Geenen. They were put in the spotlight during a pleasant, extensive Friday afternoon drink. Of course in the presence of family and friends.
Retired
Herman Zwartbol worked for many years at our company, where he made the most beautiful creations as a hand grinder. Two years ago, on May 13, 2020, he retired. Due to the corona rules, we were unable to say goodbye to Herman in an appropriate way at the time. That's why we did that last month. Herman received an appropriate gift and was thanked by director Bart van Geenen for his many years of dedication. We hope that Herman can enjoy his well-deserved retirement for a long time to come.
25 years in service
It was also a party for Patrick Borkent, Han Lammerink and Herman Giesbers. The three gentlemen have been employed by Van Geenen for 25 years and that, of course, also deserved attention. They were congratulated and thanked by Bart van Geenen. We would like to take this opportunity to thank Patrick, Han and Herman again for their efforts. Hopefully we can enjoy them for many years to come.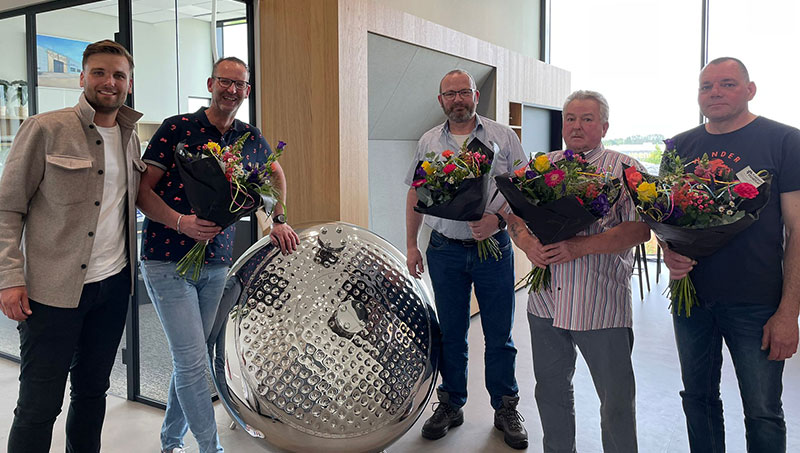 Fig. 1 Bart van Geenen, Patrick Borkent, Herman Giesbers, Herman Zwartbol & Han Lammerink