The Review of March and April – Safety, BBL placements and high-gloss polishing
Published on: 3 May 2023, Rijssen
In this section each month we look back at the previous month. We highlight one of the highlights and discuss it in more detail. A great project, a new machine or a special event; this is the March and April Flashback.
Aerial work platform certificate at Van Geenen
Safety has always been a high priority at Van Geenen. For that reason, new and existing employees have been given the opportunity to take a forklift and lifting course for years. This involves obtaining a certificate after taking a theoretical and practical exam. Recently, the certificate for the aerial work platform was added, in cooperation with ITO Opleidingen. The first colleagues did the exam in recent months, and in all cases successfully. This is a great step in making our company even safer.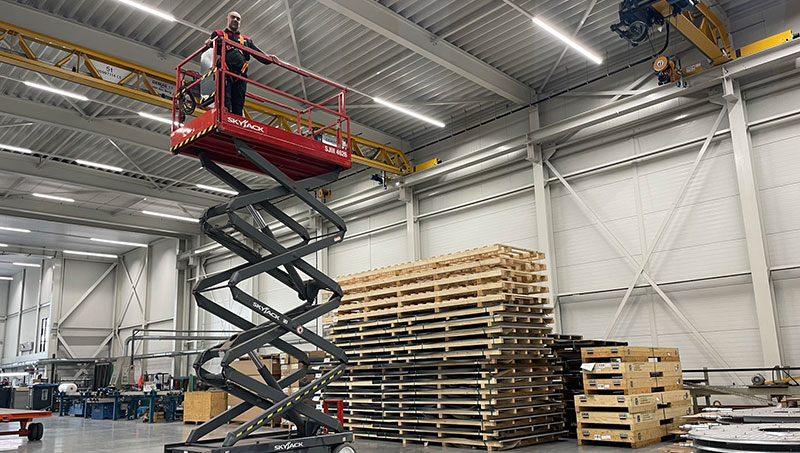 Fig. 1 Aerial work platform certificate at Van Geenen.
BBL apprenticeships
Van Geenen had already been an Approved Training Company in various vocational training courses for several years, but since March a number of courses have been added. MBO students in the direction of Process Operator and All-round Construction Worker (levels 2 and 3) can now also come to Van Geenen to get the most out of their training and to gain experience. For all BBL students, there is the prospect of a permanent position after they have completed their training. We are very happy with this expansion and recognition.
High-gloss polishing
We regularly receive end products that make us think: 'we are really proud of that'. Last month a number of gems came along, including these highly polished parts. High-gloss polishing not only provides a beautiful appearance, but also a smoother surface and therefore less adhesion. With a low Ra value of 0.2, for example, these stainless steel parts are very suitable for use in the food and pharmaceutical industries, where adhesion must be prevented at all times.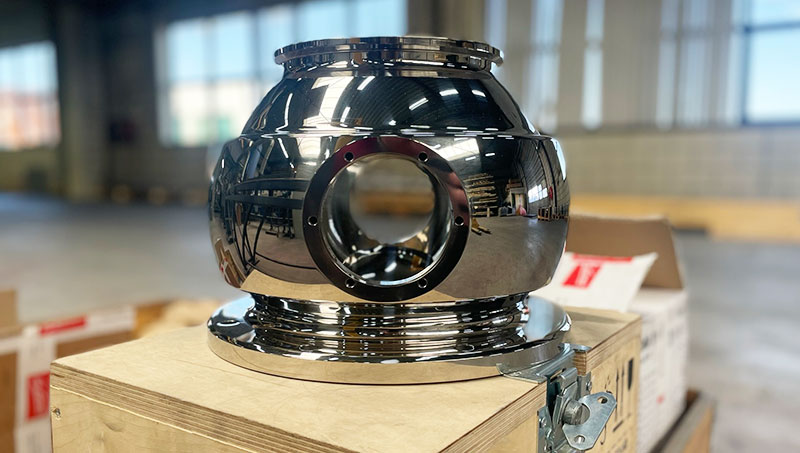 Fig. 2 High-gloss polished stainless steel.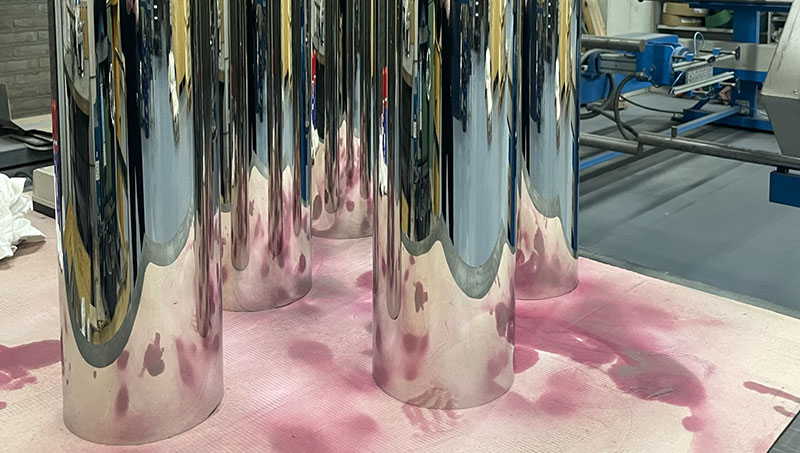 Fig. 3 High-gloss polished tubes.