New production hall and office
Published on: 20 August 2020, Rijssen
We didn't sit back this summer and used this period to move our grinding machines. Over the past couple of years, we were able to add several new machines to our workplace and this has created a sort of machine jungle. Time to rearrange the workplace, and the widebelt grinding machines were first in line. The overhead cranes were just about able to lift the machine, primarily used to grind thick and thin stainless steel plates, from the ground Despite the fact that the machine was only moved 10 metres on, it was worth the effort! We created a lot of space for movement and the machine is back in full flight.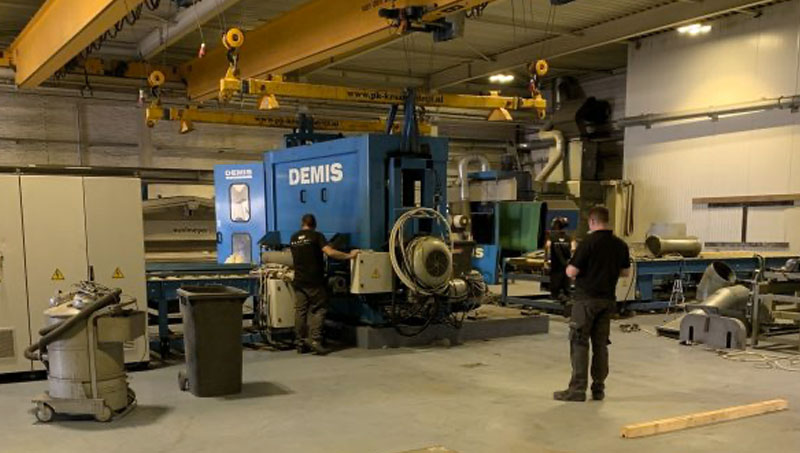 Fig. 1 Moving widebelt grinding machine.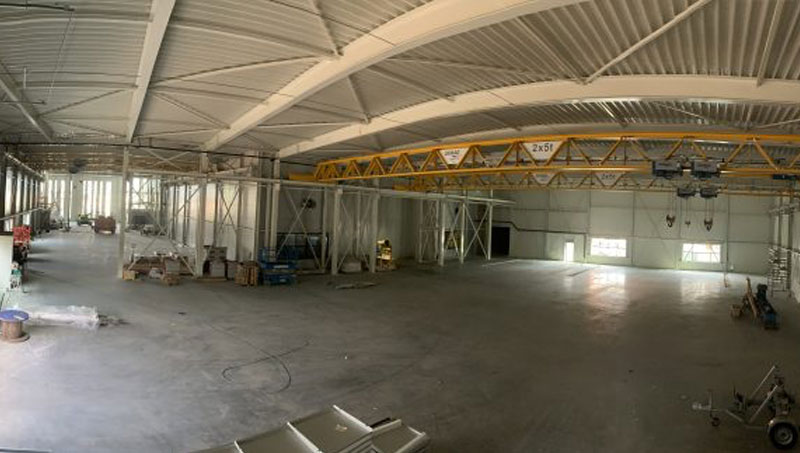 Fig. 2 New production hall Van Geenen.
Moving the grinding machine is one of the steps we are taking to improve our internal processes. All this goes hand in hand with the construction of our new production hall and office, which entered the end phase. The planned opening of the hall is in about two months.
We are also looking forward to our new purchase, a brand-new flat / precision grinding machine, that has extreme accuracy on large plates. Exciting prospects!